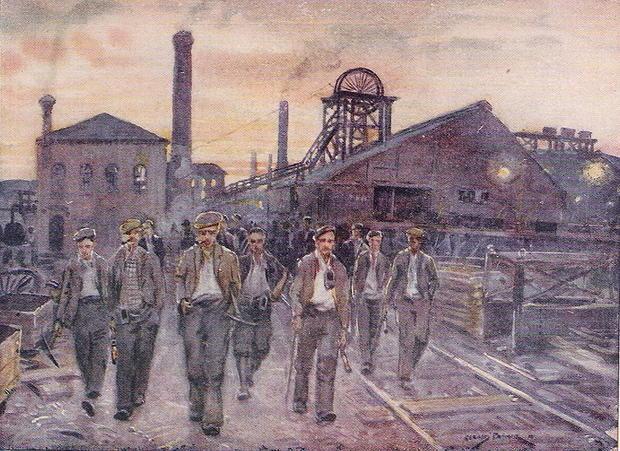 The TUC are holding forth today with regard to the damage unpaid overtime is doing in getting people back to work. This is to advertise their "Work Your Proper Hours Day" in 2012.?
Their principle is based on an estimated two billion hours of unpaid overtime having been done last year, which they say is the equivalent of a million full time jobs. A survey of 5.3 million workers put in an average of 7.2 unpaid hours each week. Their premise is that taking on extra employees to do this work would be much more productive and provide the much needed jobs.
As The Iron Lady premieres, I am struck by how little things have changed in their attitudes from when Maggie took over. The unions still fail to grasp basic business economics ? that if a business has no extra money, they cannot pay more people.? Just where are they supposed to find it?
Running a small manufacturing company, I'm sad to say that there's always been some degree of a culture gap between offices and shop floor. Pre-recession, I had always championed my shop floor and waived the banner hard that the offices need them as much as they need the offices. This does, of course, still apply to some extent. With no product, the offices would have nothing to sell, to invoice and so on.
During the last three years, most of us have noticed that things have got a little rough out there. Customer expectations in terms of quality and service have soared. Orders are harder to come by (not to mention payments!).?
Office staff appear to have grasped this concept. They have also grasped the concept that the company is or should be a team ? I was forcibly struck by this in getting an in-house email from one of my sales staff saying: ?We know what our work means to the people who work here.? Got it in one. It should work both ways.
Sadly, I find it does not. Office workers on salaries are there to get the job done. Shop floor workers are there to do a job while they are there with no responsibility to customer or company and to down tools the very second the day ends ? or in many cases five minutes before.?
This is of course a?generalisation. Indeed, increasingly as the recession takes its toll, I have been able to recruit some really first-class shop floor staff who are casualties of the current economic times and only too happy to have a job and indeed would probably sin in the union?s eyes and work unpaid overtime if required.
However, equally the old school culture persists and I see many examples of it. As the recession deepens, the unions with their rantings have the capacity to fan these flames and again widen the gap between blue collar and white collar, between business owner and shop floor.?
And if we allow this? The small and medium sized companies of today will not survive.? They do not have unlimited funds to pay on demand. They will not compete in the shrinking markets with poor quality goods and poor quality service ? and indeed rightly so. Those people they are so loudly fighting for will swell the ranks of the unemployed as more and more companies go to the wall.
Would the moderates in the unions please stand up and be counted and work with British Business, set an example by being on the side of jobs, on the side of good for shop floor and for management, live in a realistic world of the economy today and encourage pride in our workforce, pride in our products, pride in our country and help build a future ? rather than attempt to destroy it?
Share this story