Like many industries, the car industry is going green. Impact-wise, many of us would agree that it's a good thing. After all, there will be less carbon-emitting motors on our roads, meaning a less polluted world.
Volkswagen wants to go green, but employees may not be safe
But the latest news coming out of the Volkswagen HQ suggests that the rise of the electric car industry isn't all positive impact. Why" Because it's to the detriment of employment levels in the sector, at least where VW is concerned.
So what's the story" Well, the global car brand that employs an estimated 600,000 globally has said that they're going to be forced to cut jobs as they take a change in production strategy. This change in direction" Producing zero-emission electric cars almost exclusively.
Volkswagen: An aggressive move towards producing zero-emission cars
In the interests of 'keeping up with the Joneses' in the car market, other motor brands are sure to follow Volkswagen's example. So does this mean even more jobs could be at risk, and at all levels across the car industry?
A 'green' ripple effect for the motors industry at all levels?
The brand, which also owns Audi, Porsche and Bentley said it aims to produce 70 'all-electric models' across the group by 2028.
This means that for VW, the 'move towards electric' is going to be across all levels of their business, from 'affordable' to luxury. So why wouldn't other car brands, both lower level, and high-end, do the same in order to keep up with the trend
A determined effort to go en-masse 'eco'
Further to this, they've also ramped up their numbers. They initially said they aimed to produce around 15 million electric cars over the next ten years, that number has now gone up to 22.
Volkswagen ramps up numbers due to the Dieselgate legacy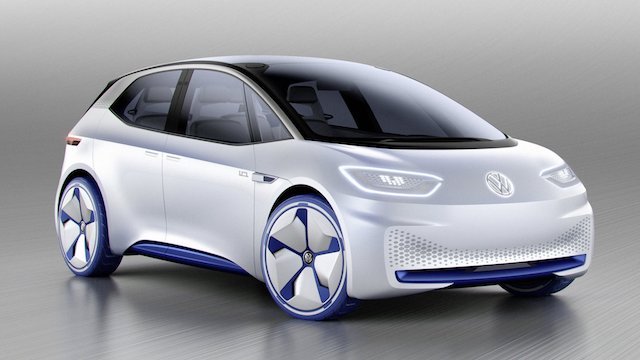 Volkswagen's determination to 'go green' is no doubt precipitated by the Volkswagen emissions scandal that started primarily in the US in 2015.
Volkswagen: Wanting to do the right thing or rubbing off the smear of scandal?
The emissions or (Dieselgate) scandal saw the Volkswagen brand come into disrepute when the United States Environmental Protection Agency (EPA) issued a notice saying the brand had violated the Clean Air Act.
How did it violate the terms of the act" Because American models of the car"had been fitted with emissions cheating software. The scandal cost the highly trusted 'family brand' dearly, incurring an estimated £23bn's worth of losses.
So, with this damaging and pretty recent legacy in mind, it's no wonder that Volkswagen is determined to restore its reputation by speeding down the electric car route.
Electric models require 'less manpower', meaning (you guessed it), fewer jobs
Building electric car models are less labour intensive, says Volkswagen's chief executive, Herbert Diess. So what does this mean for the security of employees at the company" This is what he told Sky News about the future of employment at the group…
"The reality is that building an electric car involves some 30% less effort than one powered by an internal combustion engine. That means we need to make job cuts."
It's not only about CSR, but it's also about responding to market demand
By pursuing a wholly electric car production policy, Volkswagen is responding to intense market demand for electric cars around the world. China, currently the world's largest new car market, has made clear its demand for low-emission vehicles.
Low-emission sells: Is Volkswagen really just getting rid of a diesel dinosaur?
This new direction for Volkswagen also comes at a time where European car brands are facing difficulties in production. Where only in 2018, many faced bottlenecks due to new requirements including the imposition of emissions tests on fossil fuel running cars.
Further to this, the demand for diesel cars fell to an all-time low last year. So it makes clear business sense to 'go-green' as well as to tick that ever-important corporate social responsibility (CSR)?box.
Can Volkswagen's new direction ever be called impactful?
It's a question that brings us back to the 'what makes an impactful business' debate. Whilst Volkswagen might market their new direction as something which is impactful, (the business is doing something more than simply making a profit as their new cars will be low-emission and thus less harmful to the environment), it's actually not the case.
[article id="131112″ title="How to make your business a force for good"]
Why" Because if this move is leading the global brand to an en-mass job cull, it certainly cannot be called an impact business.
Being an impactful business means your entire business model and culture is positioned towards profit and doing some societal good beyond that too, (including treating your employees well).
Just because you create one policy which is impactful, (does some societal good), it doesn't negate the other negative policies that you're implementing, (such as making many people redundant because of an aggressive strategy push as in VW's case).
[article id="131136″ title="What impact business means and how to do it properly"]
Will this new policy lead to a redundant employment sector?
Will other big car brands follow this policy" Most likely. Not only are political forces as well as the consumer market driving demand for zero-emission vehicles, but?no way are other car brands going to want to be the last ones to take it up, and look undisruptive and like enemies of the planet in the process.
Whilst pursuing a zero-emission car policy may become a domino effect across the car industry, a key question arises, namely just what will happen to the millions of workers employed to put the old engines together?