April Fool's Day: a day where brands jump at the chance to generate laughs or drive home bigger messages, with the hope to create traction and impressions on their social platforms. Want to know who took the lead when it came to comic relief this April Fool's Day 2021″ Real Business found out, so you don't have to.
Duolingo
2020 may have consisted of two things for a lot of us: learning a new skill and stocking up on lots of toilet paper. Language learning app, Duolingo combined the two with a useful toilet roll that turns your bathroom into a classroom.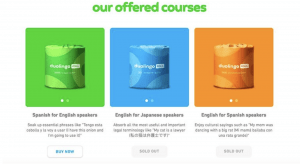 Did Duolingo's educational toilet paper have you fooled A limited supply of the rolls will be available as a giveaway on their social channels tomorrow (2nd April), if you're interested!
Teletubbies
The loveable characters of Teletubbies and Bitcoin are a combination we never thought we needed, with their introductions of the 'HugCoins' – but here we are! Matched with the idyllic landscape that the 'Tubbytronic Superdome' sits on, it seems a slightly odd match since cryptocurrencies have been widely criticised for their negative climate impact. However, the company behind the Teletubbies have promised to donate a pound to charity every time a hug is shared on socials with the hashtag #TubbyCoin.
https://twitter.com/TeletubbiesHQ/status/1377259542640218113's=20http://
Little Moons Mochi
Little Moons have been a trending product for some time now, since the hype on app, TikTok, UK supermarkets have been selling out of the product time and time again, so when the Mochi Gelato brand announced on the 1st April that they have introduced a Full English Flavour to their brand portfolio, the internet went crazy.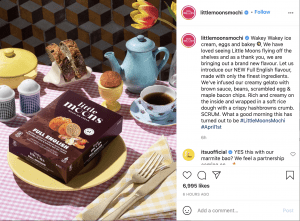 Innocent Smoothie
This April Fool's Day, it is evident that brands have really invested in pulling off some incredibly believable pranks, and none more so than Innocent Smoothies. Teaming up with Heinz, they created a 'liquid gold drink', branded 'SMOUP'.

Volkswagen
A firm favourite from all this April Fool's Day has to be from car manufacturer, Volkswagen, who published a press release announcing that its US operations will be changing its name to 'Voltswagen.' The move was apparently to "signify the company's commitment to electrifying its fleet". However, the auto giant has now announced that it was just a prank! Did you believe them for a second
http://twitter.com/VW/status/1376868756782219266's=20
We hope you feel inspired to create more timely marketing pieces, and start your April off right by being spontaneous, and injecting some comic relief into your social media strategy. If you have any firm favourites from this year's April Fools Day, then please let us know via our social media.