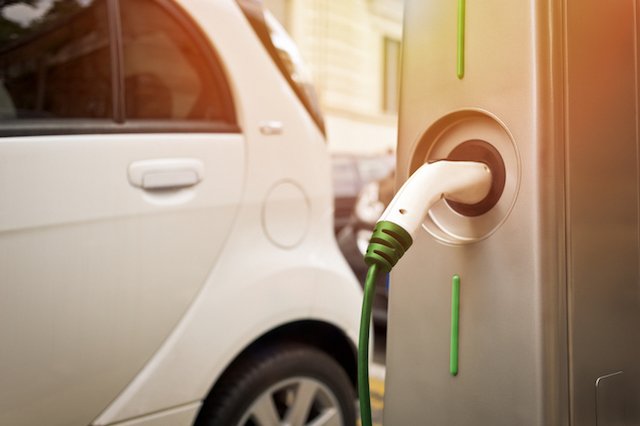 Two industry behemoths have joined forces to make the idea of running an electric car more popular, according?to reports released today. Supermarket giant
Tesco has partnered up with automotive big-boy Volkswagen to create what will be" the country's largest network of free charging points"
at a number of Tesco's biggest stores across the UK. This seems the natural next step for the carmaker in their green-conscious policy drive, which started with an estimated ?5bn pounds being plugged into electric vehicle investment following the dieselgate?scandal in 2015. 2015 was a tricky time in the life of VW, a brand that had long been seen as a trustworthy and family-friendly option for customers. But that year, the
company faced accusations
that its engineers had fitted devices to circumnavigate emissions tests. The scandal went to the very heart, and to the very top of the company. So going forward, it seems obvious that VW would want to appear as 'green and clean' as possible, and this partnership with Tesco is a good place to start.
The new venture will see some 2,500 charging bays installed at up to 600 stores over the next three years.
These charging points, the VW team have confirmed, will be compatible with the "vast majority" of electric cars available. So it's not a cheeky PR move to encourage more consumers to buy VW's electric cars then? What's more, VW has also confirmed that out of the 2,500 charging bays being implemented as part of the scheme, nearly all of them, (2,400) will be standard 7kW fast chargers – which would be free to use. However, they will also include 100 more "rapid" 50 kW chargers, where the costs will be set "at the market rate".
"We're putting our money where our mouth is – it's a big revolution…involving the biggest fuel retailer and the biggest vehicle manufacturer. It's a good partnership." ? Mike Orford, Volkswagen
Tesco and VW say their new venture will foster impact in terms of more choices about where people can charge their electric cars, claiming it would increase the availability of charging points in the UK by up to 14%. For many consumers, using an electric car would appeal to their morals. Yet a high number of potential owners may hold back from making the purchase due to fears over lack of availability in terms of charging stations. After all, no one wants to be stranded on a motorway when their battery goes flat. But, as with all major companies, this new project has been devised to keep up with the competition as well as fulfilling corporate social responsibility (CSR) quotas. How do we know this? Because BP is doing the same thing… Petroleum giant BP announced earlier this year that it was
planning to pay an estimated ?130m to buy the Chargemaster network,?
which is a supplier of charging infrastructures for electric cars. Following this planned acquisition, the company intends to establish their charging points across their branded forecourts.
"We need high-quality infrastructure in place to support ultra-low emission vehicles around the country." ?Jesse Norman, transport minister
Chances are that a lot of other big car firms will follow the lead of Tesco and VW and will also partner with petrol brands and supermarkets with these facilities to expand the presence of electric charging hubs for cars. This is part of the change the car industry is experiencing as a whole, where manufacturers are shifting their focus to developing electric vehicles as the public grow increasingly tired of the expenses of fossil fuel consumption as well as its negative impact on the environment. The government has even announced its intention to ban the sale of new petrol and diesel vehicles to help combat the pollution?problem. Yet, whilst the sales of electric vehicles has never been so popular, (hitting 100,000 sales for the first time this year), diesel cars still sell five times as well as electric or hybrid cars. Despite the galvanisation of public opinion regarding the dangers of fossil fuel emissions, new petrol based car sales are up by 9% this year, meaning that fossil fuel powered cars continue to dominate the consumer car market, at least for now. But perhaps if more multinational companies used the funds at their disposal to implement more electric charging hubs, this could change…
Share this story