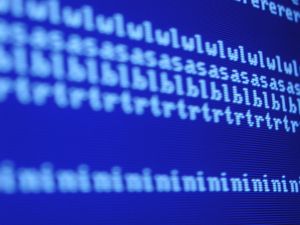 In partnership with Symantec.
As the sophistication of cyberattacks continues to evolve, and data breaches become all too common, the knock-on cost and reputation to businesses is growing. With 552m identities exposed globally and a 62 per cent increase in the number of data breaches in 2013, suffering a system outage or security attack can be seen as an inevitability, as opposed to a possibility. For small businesses, a recent study found that a day?s worth of downtime (i.e. all IT systems down) due to a security breach would impact their company?s reputation. In terms of the monetary value in lost revenue for a day?s worth of downtime, half estimated it would cost between ?1,000-?5,000. Interestingly almost one third (32 per cent) of small businesses surveyed thought they wouldn?t suffer from any lost revenue, highlighting the disparity between those that take reputational risk seriously, and those that don?t see any perceived danger. Any data breach or system downtime, be it a physical or virtual incident, costs the business money. And this cost is not just the hours or days that you, your customers or third parties cannot access your systems, it is the cost of a loss of sales if your website can?t be accessed, customers that have taken their business elsewhere, partners that don?t want to be associated with an unreliable organisation and future investors that no longer see the business as one that can enjoy sustained success. In this sense, it is more important than ever that small businesses understand their core digital processes and how to secure them end to end, so they can continue to take calculated risks that will support business growth. Taking calculated risks means that small businesses can develop new products and services or new business processes, which will ultimately help the UK economy grow. Our study found that small businesses are gradually feeling more optimistic about growth opportunities over the next year, despite half still seeing the general state of the economy as the biggest threat. More than half are confident about business growth this year, with finding and retaining new customers is their number one priority for business growth.
Despite IT security being very low on the priority list for small businesses
, if they risk a security breach, they could be risking a whole lot more than just a few hours of downtime and it could impact all their hard work in growing the business. Upholding a reputation should be everything to a business, and making sure IT systems are adequately protected and backed up should be the straightforward task.
Orla Murphy is EMEA Small Business Strategist at Symantec.
Image source
Share this story