The Fallout franchise has gained much popularity, seeing survivors navigate a nuclear wasteland while collecting bobbleheads to increase stats. Part of that series is a mobile game, Fallout Shelter, which keeps in theme with the character waking up in an underground vault.
It was the brainchild of Bethesda. Players would take on the role of "overseer", a designer and manager of sorts aiming to keep raiders and radioactive insects from entering the vault. To flesh this concept out, Bethesda hired Behaviour to work on the game's artwork, layout and coding.
Not wanting to have its ideas stolen, the company placed Behaviour under a contract to prevent it from using the game's conceived aspects elsewhere. As Bethesda recently suggested, "under the agreement, all assets and materials for Fallout Shelter were authored and owned by Bethesda".
It's for this reason that the company is trying to take action against Behaviour and Warner Bros Entertainment. Because critically-acclaimed Westworld's own mobile game allegedly does all but have characters drink Nuka-Cola.
A legal document uploaded by GMT Editorial emphasises Bethesda's complaint for not only breach of contract, but also copyright infringement.
Sure, the one is a nuclear-waste inspired survival of the fittest game, while the other sees androids traversing the Wild West. But, Bethesda said: "Warner Bros shares a similar consumer demographic.
Behaviour also utilised Bethesda's intellectual property without authorisation to develop a mobile game with similar gameplay experience."?If this is the case, then Behaviour breached its contract with Bethesda. The latter is doing what most would do: attempt to recover the financial harm caused by the breach. It wants the game shut down. Having a written contract will help Bethesda's case and SMEs should look to do the same.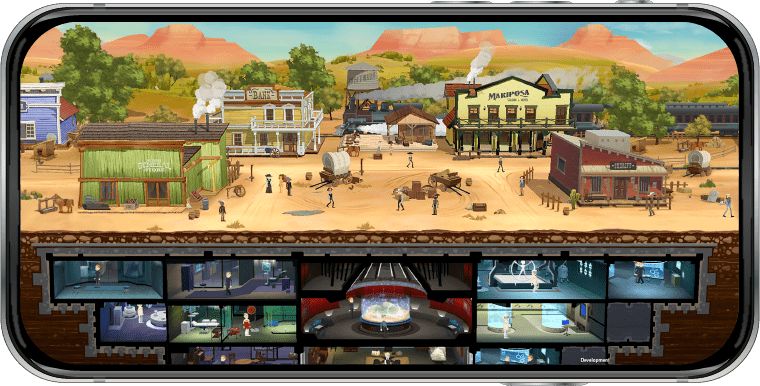 There is always a risk that a hired company will take some of your ideas elsewhere. That's why contracts are so important. While Behaviour apparently even copied across the game's early edition bugs, other companies might be more crafty in the bits and pieces they take and use.
That's right, Bethesda claimed a bug that had been ironed out before the game's release, was spotted in the Westworld demo.
"The view is out-of-focus and the scene that appears is far to the right and below the targeted landscape image," it claimed. "It is as if a camera capturing the scene had been inadvertently pointed to the lower right foreground and then slowly refocuses on the central image. It's an identical problem."
Of course, the Twitter sphere has found this method of being caught out priceless:
So, Bethesda sued the creators of the Westworld video game for stealing code, rightfully so.

They got caught because there was a bug they noticed that happened in a Fallout game, but was fixed before release. Westworld didn't fix it for their release lmao.

" Jacob (@Gray_J73) June 27, 2018
They're using infamous Bethesda launch bugs to prove the code was stolen from Fallout Shelter. lol

" Amo Gaming (@Amo387) June 25, 2018
It's also a lesson in due diligence and research. The games really do look alike. Always keep a lookout for products and services released by competitors. If you're hiring a company that has worked directly with a rival, you need to know whether what they're pitching is stepping on legal toes.