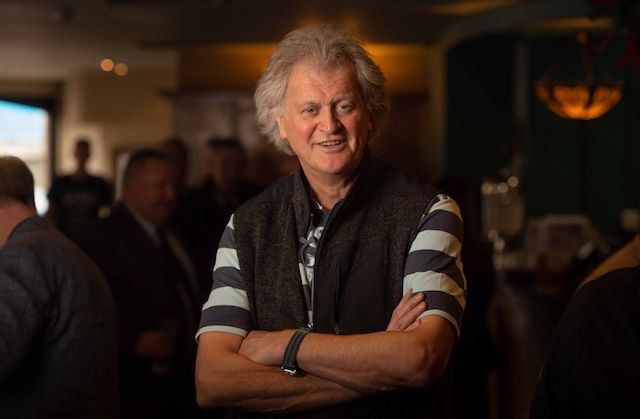 JD Wetherspoon,?the budget UK 'pub chain' with a strong nationwide presence, has warned that its half-year profits will be affected by at least ?40m in additional costs. But where are these costs coming from? Chairman and founder Tim Martin says they will be incurred in the run-up to Brexit. However these costs are nothing to do with the UK's decision to leave the European Union, says Martin.
JD Wetherspoon: Fast facts
Founded in 1979 by Tim Martin
Employs over 37,000 people in the UK
For the first 12 weeks to 20 January 2019, like-for-like sales increased by 7.2%
Total sales increased by 8.3%
In the 25 weeks to 20 January 2019, like-for-like sales increased by 6.3%
Total sales by 7.2%
Has spent ?56m in the year to date buying the freeholds of UK pubs for expansion
Sales grow yet additional costs may affect the "bottom line"
The Wetherspoon's chairman, (who is coincidently a Brexit supporter) disagrees with claims that the economic factors affecting UK high streets are in any way linked to consumer caution over Brexit. Nevertheless, it looks to be a tricky time for the company, where despite experiencing impressive sales growth compared to the rest of the high-street chains, is facing extra costs that may eat away at their margins. Whilst sales are reported to be up by over 6%, taking the business further ahead than many lagging businesses on British high-streets, the estimated ?40 million pound 'costs bill' could make stakeholders nervous.
"Sales growth has been strong since our last update. However costs are considerably higher than the previous year which has increased by about ?30m in the period. Profit before tax in the first half is expected to be lower than the same period last year." ? Tim Martin, JD Wetherspoon
What are these cost barriers?
Martin blames
government policies
such as high business rates, minimum wage rules, and higher VAT rates for pubs and restaurants for these mounting costs that businesses such as his are facing.
"43% of a pint is now paid in taxes." ? Tim Martin
This is a big problem for Wetherspoons, as the brand prides itself on offering consumers big brand drinks at reasonable prices, these higher costs do not leave much room for a healthy profit margin.
The government must ease the burdens the high street faces
When it comes to the systemic issues facing UK high-streets generally, Martin favours an interventionist approach. He wants the government to actively reduce what he sees as the "heavy" tax burdens consumer?businesses, like his, face in this space. Martin quite clearly sees his own business as one that, despite impressive and growing sales could one day become another high-street casualty should the government not decrease these taxes.
Martin favours a 'no-deal' Brexit, why?
"I have argued that the UK – and therefore Wetherspoon – will benefit from a free trade approach," says Martin. Why is he saying this? Because a 'no-deal' Brexit could mean that consumers, including those that go to Wetherspoons, may pay less for their goods. This is because a 'no-deal' Brexit could mean that the UK will have the agency to end tariffs on Non-EU imports. This means that prices may be reduced on these goods, "ending tariffs reduces prices for consumers, without loss of government income, since the proceeds now are currently remitted to Brussels." The Wetherspoon's boss also intends to
substitute a number of EU alcohol brands with British alternatives
, as well as sourcing drinks brands from beyond the EU states to reduce costs.
What SMEs can learn
What the Wetherspoon's example shows is that impressive sales are not enough to dictate success in business, and especially not for those operating in the physical retail sector more broadly. Why? Because, for retail businesses that require physical premises and staff, mounting overheads can undo the work of a good sales performance. So, what's the answer? For retail businesses that import their goods, lobbying for a 'no-deal' Brexit and fewer trade tariffs may be the answer. ? Or perhaps they need to lobby Philip Hammond for more concrete relief based measures (
apart from simple promises to reform business rates
) if high streets are to survive, multi-million-pound businesses such as Wetherspoons included.
Share this story