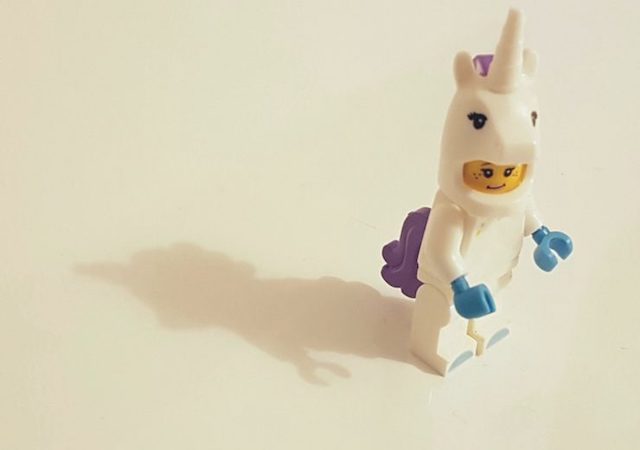 As the years go on, it seems that entrepreneurs are expected to scale up quicker, gain larger amounts of funding in record time, and ultimately, make not multi-millions, but billions. Call it the Jeff Bezos or Kylie Jenner effect, but whatever it is, society's understanding and expectations of what constitutes financial and commercial success have grown with the times – and keeps growing.
Growing businesses: Moving to the next stage
So, on the topic of billions, and billionaire status, what do successful businesses do once they've become very successful? The answer? Like multimillionaire entrepreneurs, already successful companies want to push for billion-dollar business status, in other words, they want to become a 'unicorn' company.
Is there a formula for becoming a unicorn?
Thought that some entrepreneurs and their businesses either strike billion dollar gold, or they don't? Well, according to a new study it's not down to mere fluke or chance. Recruitment company
Pareto Law have undertaken an in-depth study
to find out if there are any causational factors and variables that make the formation of unicorn status companies more likely, and it turns out there are. The findings uncovered certain themes that are shared by leaders of unicorn companies in the UK, they include, holding a university degree, (preferably from Oxbridge), having become a successful business owner by their early 30s, and having moved to the capital to do it.
The acceleration of unicorn status businesses in the UK
Ten years ago, only five of the current fourteen unicorns were in existence, so why has there been such rapid growth in the unicorn space in the UK since then? Well, thanks to technological innovation, it's easier for successful businesses to attain unicorn status. Speed, connectivity, and easier access to goods and services mean that customers have increased access to brands via digital platforms, and new technology means businesses can engage with customers in a more efficient way. Further to this, online finance methods such as crowdfunding can get new businesses off the ground faster.
Future unicorn founders start their business early
According to the findings, the average age of a UK unicorn founder when they started their charmed business is 34 years old. However many future unicorn leaders got into business much younger. For example, boozy unicorn pub brand, Brewdog's two founders were under 24 when they started the business. Further to this, 42% of UK unicorn founders were under 30 when they launched their future billion dollar business.
Unicorn companies are more likely to still have their founders involved
Another interesting finding, the research found that every UK Unicorn company still has at least one original founder on the board. This is a powerful statistic and shows that leadership stability and the strength of enduring vision can propel a company to the ultimate heights of commercial success. Think about it, a founder starts and grows a successful business, and then cashes in and sells it, how likely is it that a new board who were totally uninvolved in the founding, and initial success of the company, can carry on the successful formula in an uninterrupted manner? It's unlikely. Many initially successful companies have floundered this way, cue the ongoing
stand-off between Superdry founder Julian Dunkerton and the brand's board, and their disagreements over why the brand is failing.
Fintech businesses are more likely to grow into unicorns
If you're the owner/driver of a fintech firm, you're significantly more likely to reach unicorn status in the future. The four unicorn status fintechs (out of the fourteen unicorn businesses in the UK right now) are no more than ten years old. This begs the question, just how are fintech firms dominating the UK's unicorn landscape if the industry is still so young? Well, it's because fintech has swept onto the business, and unicorn status scene rapidly thanks to the fast-paced innovation of technology in recent years which has fast-tracked their commercial success.
University and (Oxbridge educated) business leaders are more likely to lead unicorn businesses
A massive 90% of unicorn founders are university educated. Out of this, over a quarter of unicorn status business founders attended either Oxford or Cambridge universities. For example, two out of the three founders of
Improbable, a UK based virtual simulation startup, and now unicorn company
attended Cambridge University.
Unicorn businesses are more likely to have been founded in London, but Manchester is a close second
UK based unicorns are more likely to be based in London and be founded there, the results say. Almost half of all UK unicorns started life in the capital. However,
Manchester follows behind as the second most unicorn populated city
. Furthermore, despite being a runner up on the UK unicorn scene, Manchester is home to UK's largest unicorn of them all, the online retail giant,
The Hut Group
, and let's not forget another e-commerce zeitgeist brand, Boohoo, that started life in Manchester in 2006.
Jonathan Fitchew, CEO of Pareto Law, says British unicorns are defined by their place in the fintech sector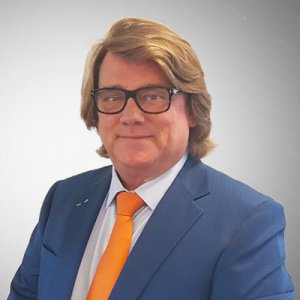 With the UK proving to be a powerhouse for unicorns we wanted to know exactly what it takes to become a billion-dollar business. It's interesting to look at the growth in the UK and what's attributed to the growth of these firms. There are many similar characteristics of unicorn founders. As technology continues to become more sophisticated it will be interesting to see what the future holds and if Fintech will continue to lead the way in the industry. Having built our own business on the power of talent and determination over the past 25 years, and as a judge at the recent Northern Tech awards, I am continually inspired by the calibre of businesses, leaders, and entrepreneurs northern England has to offer. In particular, I'm impressed by how the region has stood out from the nation-wide trend of the unicorn-centric capital by being home to businesses such as The Hut Group and Boohoo, – both proudly northern unicorn status companies.
Share this story