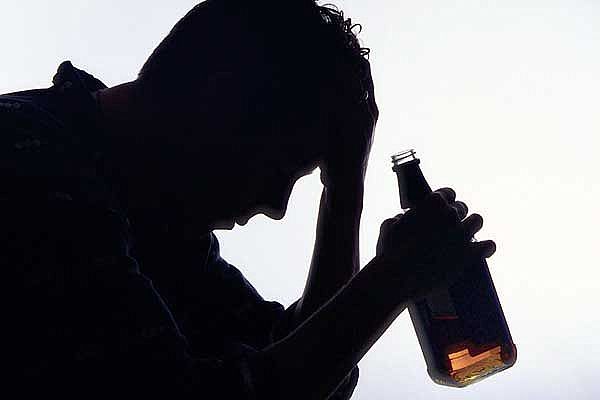 Watch too many reports on BBC Newsnight, and you'll start believing that all British businesspeople are terminally depressed. Endlessly searching for finance, perpetually being rejected by their banks, most are apparently on the brink of shutting up shop and going home.
The truth, which doesn't make for such dramatic economic analysis?, is different. So here, in a startling break from journalistic tradition, I bring you a coalface report about the state of British business based on what businesspeople actually say, rather than extrapolating macro-trends in a way that assumes that we're all going to lie down and take whatever misery comes our way. Quick background: every year, in the build-up to Real Business's FDs' Excellence Awards (held in association with ICAEW), we invite finance and managing directors to give their views on the service provided by their banks, auditors, financial software providers and assorted advisers. This year, we also asked them a few other questions about business confidence, accounting standards (ooooh!) and some other stuff. As I write, we've had 794 responses. Of these, 71 per cent come from companies in the £5m to £250m-turnover range. More than 30 per cent are family-owned. Almost 30 per cent are in manufacturing and construction. More than three-quarters are MDs or FDs, and 85 per cent are 40-plus. Suits, we've got plenty. This is the voice of heartland British business.
Here, recording their opinions between the end of 2011 and February 2012, is what they say:
When asked whether they've become more or less optimistic about the prospects for their own business over the past year, 47.9 per cent said more. (39 per cent said neutral; 13 per cent said less.). This is, as you might expect, a measured reaction to what is undoubtedly a tough commercial climate, especially in the eurozone, where most export-minded UK companies ply their trade. It is not, however, evidence of confidence spiralling down the toilet. Where this serious group of business leaders have concerns is in the prospects for the wider UK and world economy. They're not daft; they can see the data. On the UK economy, 49.8 per cent have become less confident over the past year. Even more 56 per cent believe the prospects for the world economy to have turned for the worse. However, and I will repeat my previous point, these people have enough faith in their own abilities to believe that their own business's prospects can improve presumably through hard work, tenacity and innovation. They can beat the market. Next, wait for it: many do not hate their banks. (Yes, you read that right.) Indeed, quite a few took the time to praise their relationship managers (okay, they were also probably put up to it). Many wrote positive testimonials about their relationship managers. Lucy Archer [name changed, but not much], who works for HSBC in Birmingham, apparently visited 33 sites to secure credit approval as part of a £200m refinancing. In a world obsessed with bankers' bonuses, that's dedication and professionalism. Mark and Michael (Lloyds, Milton Keynes you know who you are) are said to ?go the extra mile for the business. There is regular communication and a genuine interest shown at all times in our activities and wellbeing?. Aaaah. Across the responses, I picked up a sense of many bankers, across the UK regions, trying to do their best for business, but who are often struggling against political forces, a chilly economy and institutional restructuring. Many respondents are, of course, downright angry. An impotent buffoon?, is how the FD of a small Yorkshire wholesaler described his (presumably) former bank manager. Animosities aside, a big trend is frustration at clunky, inflexible service provision. Divisions of the same bank don't talk to each other. The integration of Bank of Scotland into Lloyds Banking Group has clearly (and not surprisingly) led to business disruption. One detects that businesses increasingly expect serious, smart, responsive technology; and don't always find it. The FD of a small east of England technology business (interestingly, young and doubtless tech-savvy) wonders why his online banking can't offer different access levels, depending on the seniority of staff using it. If I were leading a bank, I'd be keeping an eye on this kind of comment: the next generation of business leaders will expect amazing technology. If the banks don't keep up, a new breed of financial service companies might. Finally, a notable micro-trend. Post-credit crunch in 2008/09, many overseas banks left the UK market. Now, a few new players are entering the market, to a warm response. The chairman of small London professional services business describes Metro Bank as A breath of fresh air. An FD from Yorkshire, who'd switched from HSBC to Handelsbanken, describes the Swedish bank as ?what we expect of a bank?. With 100-plus branches around the UK, this is definitely one to watch.
The best way to find out the winners of the FDs' Excellence Awards, in association with ICAEW, is to come to the awards night; keynote speaker, Mark Hoban, financial secretary to the Treasury. Details are all at the
FDs' Excellence Awards website
.
Share this story