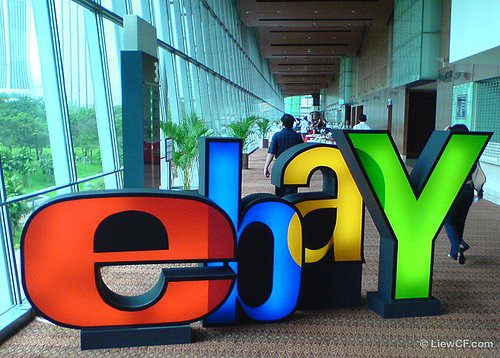 Last year's data showed that Christmas sales to overseas buyers started increasing on 27 October, marking it the start of the Christmas ?exporting window? – something that British businesses should take advantage of given that this window of opportunity could be worth as much as ?765 to each seller.
Murray Lambell, director of international trade at eBay in the UK, said: ?British businesses should ensure they are ready from the end of October to take full advantage of the Christmas ?export window? and the significant global demand for UK brands and products. With the ability to reach over 152m shoppers around the world 24/7, there is no better time than now to gear up for international market.? Stepping out into the international marketplace is a bold move. But Lambell has some sage advice on particular elements that businesses need to focus on.
Seize the opportunity
"Most companies are ready to export a long time before they feel they?re ready," he said. "The UK is one of the world?s most advanced e-commerce economies in terms of the brands, service and services we have online. Our businesses are truly world class; consumers globally recognise that and shop on UK sites as a result."
Who are your customers?
"Look at where the customers already visiting your domestic website are coming from, it will give you a good idea of which countries to prioritise initially."
Don?t narrow your target audience too much
"For example, we know that 81 per cent of SMEs export to five or more countries and much of that international trade is from buyers around the world visiting the merchant?s domestic store."
Don't limit how you get paid
"Ensure you accept international payment methods (such as credit cards and PayPal). If customers can?t pay for goods they won?t buy from you."
Getting shipping right
"Consumers are looking for speedy (three to five day delivery in theEU, ten to 14 days in rest of world), low cost, and reliable shipping services. In some countries (e.g. the US) tracking is also considered to be the retail standard. Many good merchants offer the customer a choice of shipping service: one cheap, untracked service and one tracked, fast but more expensive service."
We don't all speak the same language
"Once you?ve built up an international business from customers visiting your domestic site, consider translating your products into other languages."
Start with your best products
"On average your best selling products domestically will be your best selling products internationally, so focus on those first."
Always remember where you came from
"Don?t forget about your home market: offering free shipping domestically will have a significant impact on conversion rates and sales growth."
Image source
By Shan? Schutte
Share this story