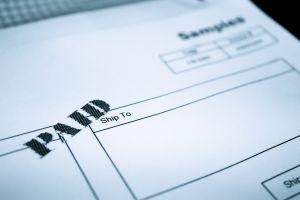 What are invoice factoring and discounting?
With invoice factoring you pass your entire debtor book over and the provider, which is normally a bank, deals with credit control and takes on the burden of chasing debt. It can be used to support cash flow and release funding. However, it?s normally only suitable for growing businesses and there are some costs involved Invoice discounting does still pass over the debtor book or the arm of the bank, but you retain control of chasing invoice in your debtor book.
How can these tools help with cash flow and payment terms?
Late payment is a huge problem for far too many businesses these days. There needs to be a culture change, particularly with large businesses paying on time and promptly. It can help finance the business because you release the cash. It?s normally about 80 per cent that?s released. Factoring and discounting is part and parcel of any financial package that business should be looking at. Sometimes overdrafts and loans can be better suited and never over look equity as part of the funding package The FSB has been at the forefront, starting with the 2011 ALT + Finance, of advocating that the government and businesses need to provide more help on alternative funding.
Are there any types of businesses that are particularly well suited to this type of financing?
No, I don?t think so. However, it?s primarily suitable for high growth companies.
How does the fee structure work and what is it important to look out for?
You need to be very well aware that there are fees associated with this. In some cases using invoice factoring or discounting will remove the need for a business to have a member of staff chasing invoices, so they do cover some of that cost. But there will always be fees and limitations. Just make sure you?re aware of the terms and conditions, and any break clauses. If you release yourself there will also be implications that will have to be worked in cash flow plan.
What risks are involved?
It?s a useful form of finance for many small and medium sized businesses. As with any type of finance you need to look at what?s most appropriate for the business at that time. The other useful thing is to look at the new Business Banking Insight website. It?s a website portal that rates providers of finance on their performance and how your peers view them. It takes time to get into, but you can see how businesses rate those providers and that should help you to see how a particular provider is performing.
Is there likely to be any reaction by banks or other funding partners if businesses enter these arrangements?
It depends whether or not you remain with the invoice factor or discount provider that?s associated with your lender. We do seem to have a culture here in the UK that our high street banks like to have everything closely to themselves. They like to bundle it together. There?s been a report over the last few weeks against that practice. On the continent it?s far more normal for business to have more than one provider of alternative finance.
Is there anything you?d like to add?
It?s important to mention the Business Banking Insight website or portal. We need to get the message out there. The first tranche [of survey data] was added in spring, 10,000 more businesses have been surveyed and that will be realised soon ? it?s starting to get a lot more momentum.
Image source
Share this story