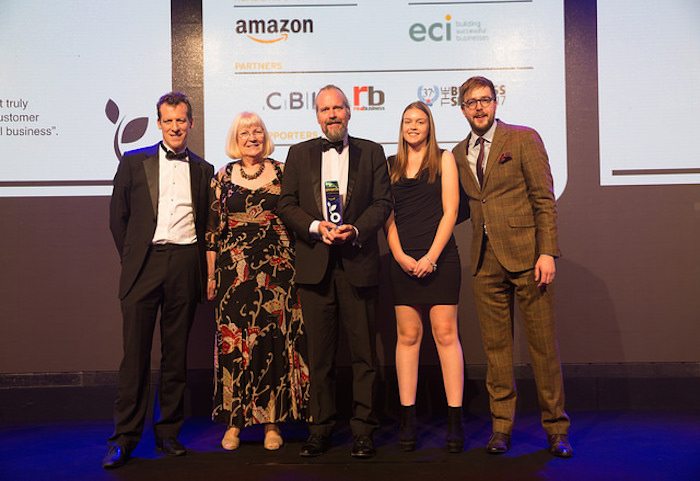 Forbes held a
Jargon Madness tourney
in 2012, in which readers would eliminate words and phrases in various rounds to find what was ?the most meaningless business jargon? that year. ?Corporate values? initially passed with flying colours, but was KO?d by ?Lots of moving parts? in the second round. It was summarised that the expression ?corporate values? was ?so suffused with phoniness that it churns the stomach. Corporations don?t have values, the people who run them do.? Glancing over the description, one starts to realise that employees rarely look to handbooks and written statements to pinpoint how they should behave. They look at each other, at those in control ? monkey see, monkey do, the saying goes. It makes the concept of crafting a culture infused with those beliefs difficult. As a business owner, you can?t simply herd employees towards the values you want them to exude. You have to walk over that rickety bridge first and show them it?s possible to accomplish ? and do on a daily basis. This is among the reasons why
PJ Care
stood out to those judging the
Amazon Growing Business Awards
? also a factor in why it won the family-owned business category. The company is a provider of specialist neurological care and neuro rehabilitation for people with progressive or acquired neurological conditions. Founded by Jan Flawn in 2000, PJ Care has grown from one care centre ? Bluebirds ? to three, each having achieved good CQC ratings across the board. Hoping to learn more about the company, Real Business spoke with Gavin Elsey, PJ Care?s general manager for sales and marketing. He expanded on how the team pushed its values forwards.
---
Your business is expanding. You?re obtaining more customers, establishing offices world-wide and filling holes in production as well as acquiring additional skill sets from new staff. But hopefully you set out some core values beforehand.
---
Flawn?s son Neil has since taken over the company, but he?s stayed true to the core principles founded by his mother. ?Compassion, commitment and care,? Elsey said, were what drove the team to achieve success. ?When recently assessed for our IIP Platinum status, the assessor commented all through our report that these values are ?lived and breathed? by everyone she met in her inspection and in the care they provided,? he said. ?The company is family-owned. There are no external investors or shareholders to appease, so decisions are based on our principles and beliefs. The care and welfare of residents and staff alike are our key interest. We are a private company and as such need to make a profit, however, profit to us is a consequence of caring well, not a reason for being in business.?
Elsey details how PJ Care overcame its biggest obstacle on the next page.
Share this story