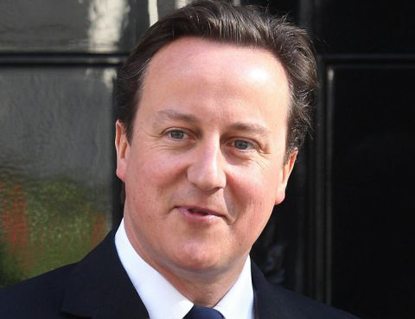 A trillion pounds of debt and a double dip recession are a tough challenge for any political leader to take on. While austerity might not be popular with everybody (as Margaret Thatcher found out), most people get the message that you can't live beyond your income indefinitely.
If the UK were a business ? and arguably that is the way we should be looking at our economic challenges ? the CEO of any successful enterprise would not only be communicating the tough measures to be taken as part of the turnaround strategy, but also a vision and some easily comprehensible targets for what success looks like. Shortly after the global credit crunch hit us, I went on a business trip to the States. The contrast in the news reporting between our two countries was fascinating. While the British news concentrated almost entirely on job losses and business closures, the US news (while certainly no better in reality) had a far greater focus on the bright spots of job creation and business success. Interesting that the US economy has come out of recession first. Nobody is asking for politicians to be unrealistic (heaven forbid!) but maybe they should take a leaf out of the books of the Olympic athletes. Anybody who has
met an Olympian
will tell you about their mental strength and absolute focus on winning, whatever it takes. This requires focus and, in the case of our political leaders, any topic which does not contribute to economic growth and job creation should drop down the agenda. Distractions just dilute the effort. At the end of last year, when I was judging the
Growing Business Awards
, there were some amazing stories of business success, the most admirable being those in the
Young Company of the Year
category where, despite the gloom, entrepreneurial drive had shone through. This country has talent, particularly creative talent, which is being exported worldwide. There is no doubt that the government is trying to put in place the levers for growth but amid all the noise, it feels like the key messages are being lost. A good business plan focuses on:
Where we are now
Where we want to be
How we are going to get there
If ever there was a time to re-state the vision and the key actions to deliver it, that time is now, Mr Cameron. There is an army of entrepreneurs ready to help win this economic war. But leadership and vision can go a long way.
Martin Leuw is a serial entrepreneur and former CEO of IRIS, UK's largest private software house. Follow him on Twitter
.
Share this story