In the UK, we're used to pay gap reports revealing that white British employees are the best paid. But is this changing?
The ethnicity pay gap regression results for 2018 have just been released, and they're showing that white Britons are no longer sweeping the board when it comes to high pay and access to great jobs.
If anything, it's showing us that economic and employment-based privileges around ethnicity ?" is not as clear cut as it once was. In other words, it's not only white British employees on top of the privilege pyramid at work.
What factors dictate higher pay in 2019?
For instance, the results show that age and education are stronger indicators of how well an employee will be paid over what ethnic background the person has. Here are the four big transitions in the ethnicity pay gap landscape that you, as a business owner, need to be aware of.
1. White Britons aren't winning the pay gap race in 2018-2019
The statistics from last year show that Chinese, Indian and Mixed or Multiple ethnicity employees all had a median higher hourly pay than their white British counterparts.
However, white Britons continue to be paid more than certain non-white groups, such as Pakistani and Bangladeshi ethnic groups, who had the lowest overall median pay last year. For example, employees from a Bangladeshi background were paid 20.2% less than white British employees last year.
2. The pay gap doesn't affect younger employees as much
The pay gap between white British employees and those of other ethnic backgrounds was found to be narrower between younger candidates across the board.
Call it inclusive modernity in action, or youthful liberalism, but whatever the causes, the findings show that business owners need to pay more attention to the salary disparities among older employees from non-white British backgrounds rather than millennials or Gen Zs who are entering the workforce.
3. Pay gap privilege is no longer solely dictated by race or ethnicity
The survey has also revealed that money and opportunity 'talks' when it comes to who gets paid well ?" and who doesn't.
In fact, the ethnicity pay gap between white Britons and other employees narrows when it comes to factors such as education.
In short, if you've been highly educated, you're more likely to get a better-paid job, regardless of your ethnicity. If you're highly educated, you're more likely to be from an economically privileged background. Obvious right?
However, the findings also stipulate that gaps do remain between employees that are born within and outside the UK when it comes to the ethnicity pay gap.
4. The 'new' privileged employee groups SMEs need to consider
Ethnic privilege and higher pay at work are no longer solely defined by whiteness and Britishness.
The findings show there are new privileged groups rising up through the ranks who tend to receive better pay than others. What's more. These privileged groups are not just white British employees.
These new privileged groups include employees from Indian, Chinese and mixed backgrounds. For example, employees from Chinese backgrounds were paid 30.9% more than White British employees in 2018.
How to spot an ethnicity pay gap in your business
Clare Parkinson, pay and reward expert at HR firm,?Croner, says…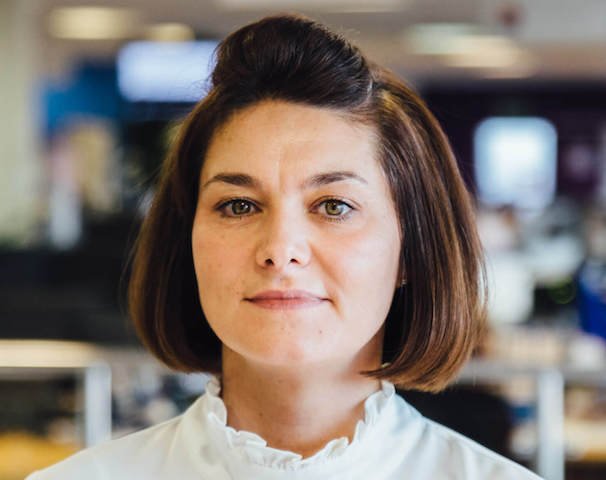 Employers can't ignore this new data.
The first step they need to take is to review internal pay levels to identify whether a gap exists. After that, they should analyse if there are any factors contributing to this gap.
This includes ethnic minority employees facing barriers to progression or promotion. Or even discriminatory pay decisions based on ethnicity or nationality.
It can manifest in ethnic minority disproportionately with part-time or lower paid roles within a business. Once this understanding is formed, employers can take action to address these factors.
Want to read about the findings in more detail" Click?here.