Alex Middleton's experience of living and working in London was similar to many others, he tells me as we grab a morning coffee near Bank station. "I've always been a fan of exploration," says Middleton, who brings his warm and friendly persona to a meeting held on this, the iciest of mornings.
"During my first job in London, I saved up as much money as I could to get away," he says. But travelling a couple of times a year wasn't enough. So, Middleton co-founded a business that offers city-weary customers self-navigated adventure trips near London.
The influence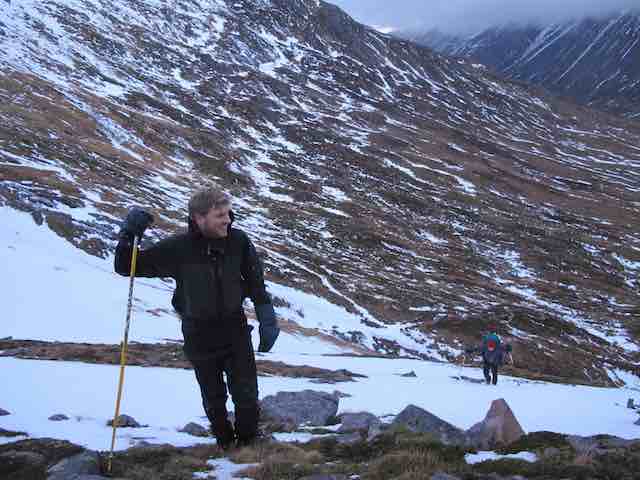 "Our model works because busy professionals need to find quick and easy options to practice self-care, furthermore, our 'short-form' trips are something the tour guide market simply can't do," says Middleton.
"They are reliant on leading longer trips to make their money and cover their overheads, including health and safety. We are a day or two max, and are self-navigated," he adds.
Think about the young professional market, they are busy, demanding and short of time. Because they demand fast results from their urban lives, the same high standards should apply when they want to take a break from it, surely?
"You google stuff like this and you don't always get very far."
"We cut through all that at Vespucci Adventures by providing customers with curated adventures, including a detailed route guide with pub, accommodation and activity recommendations, including prices. Further to this, the routes and recommendations are mapped out by our team who select the best routes by putting boots on the ground to find the best trips out there," he says.
Being the sustainable explorer
"The trip starts from when the adventurer departs London," says Middleton. "We promote routes that include no driving options, so from the moment you get on your train out to the countryside, you know that you're going to be walking the entire time and that no car is needed."
The locations
For Londoners not wanting to venture too far, Vespucci Adventures offers a self-guided walking and canoeing experience down the river Thames in the Berkshire countryside, (see the video above for a snapshot of the trip).
No more than half-an-hour from London Paddington, this walk takes you from Maidenhead station, down a charming Thames-side towpath, which leads you on a canoe ride downstream, (details of canoe providers and prices are also provided).
The trip takes you past Cliveden House (the pre-wedding pit-stop for Meghan Markle) and eventually to the charming town of Windsor.
Other trips include a condensed walk of Hadrian's wall in the north of England, to canoeing along the South-West's Jurassic Coat, and even a trek along parts of the Isle of Wight.
Fj?llr?ven believes in Vespucci Adventures
What many on-trend millennials (and younger) might not know about Fj?llr?ven is that it started life as an outdoor clothing and equipment company before it became a quasi-fashion brand.
Over the last decade, its now iconic Kanken backpack has become the staple item of every stubble trimmed hipster, and owl-rimmed hipsteress. So what's the story here between this mega brand and Vespucci Adventures?
"Their UK MD, Ralph White found out about us, and he thought that both our brands held very similar values," says Middleton.
?We re passionate about people enjoying nature. What the team at Vespucci Adventures is doing offers a fantastic fit with our approach." Ralph White, Fjallraven
"They gave us a cash injection during our first year of operation, and it seems that they're happy with the relationship as they've renewed the funding for next year too," Middleton continues.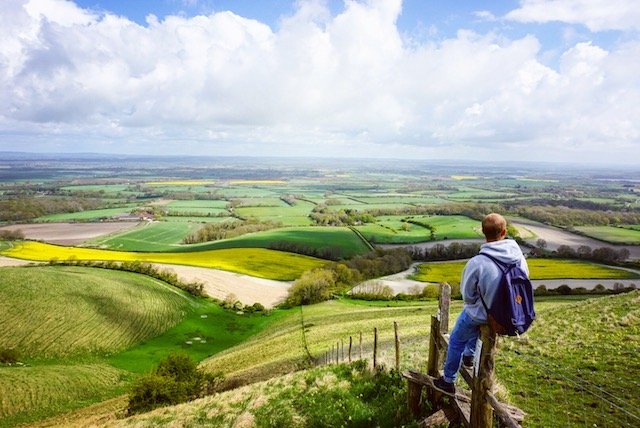 "Employers are starting to realise that they have to pay more than lip-service to their workforce in terms of promoting a culture of wellbeing at work," he continues.
"Bosses are realising that team building exercises don't sound all that appealing to employees. Going on an adventure whilst bonding with others is definitely a better option."
"We offer corporate groups tailor made adventure experiences, in this case, the trips are guided by our team of experts who have walked that route many times to find the best one," Middleton adds.
The international market
"We're also partnering up with City Apartments, (a company that provides servicedAccommodation to financial professionals) to provide our adventure services to professionals who are in London for a say, six-week work stint," says Middleton.
"Often, these people want to see a bit more of the UK while they're here, and especially, to discover what lies beyond London," he continues.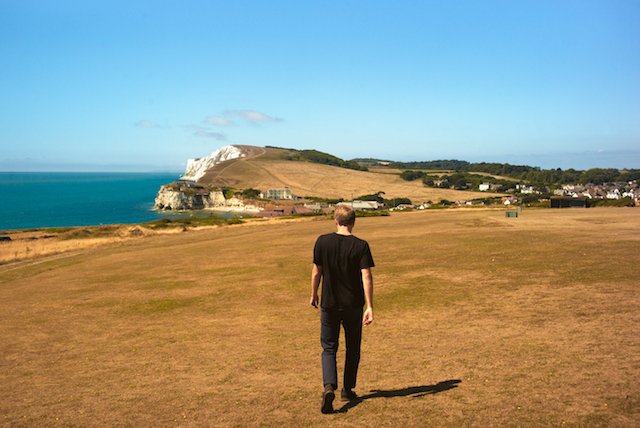 "We're not trying to target the hardcore adventurer market," says Middleton.
"They're already covered, it's customers who want more from their leisure time, but who aren't athletes. Nor do they have bags of time to take off on a two-week trip to the Himalayas, they're the ones who are our target market."