Bullhorn vice-president Vinda Souza explores the state of diversity in business recruitment,And how COVID-19 could lead to more diverse processes in the future…
In our current medical and economic climate, corporate ?nice-to-haves" like diversity, inclusion, and equity, have fallen by the wayside, justifiably, in favour of prioritising personal and business health.
For those companies and organisations seeing increased demand, such as healthcare facilities and grocery supply chains, diversity is a secondary priority to simply finding qualified workers who are healthy. And for companies seeing a downturn in demand, the priority is keeping the lights on and paying required bills; indeed, even retaining existing employees is a luxury, let alone hiring new ones.
Life (and diversity) after the pandemic
And while it's difficult to see past the pandemic, we do know that someday society and the economy will return to a state of intermingling.
It is then that we ll revisit the need to prioritise diversity and inclusion and expand our definitions of what it means to be ?diverse and the value that varying levels of experience bring to one's ability to be effective in good times and bad. We ll place special emphasis on hiring veterans; for instance, people trained to stay calm in tough times.
We ll also likely be much more willing to hire permanently remote workers, as our technical infrastructure, as well as our societal expectation, will support these types of work arrangements for many sectors.
Additionally, while this may be wishful thinking, I do truly believe that racial prejudice and gender discrimination may recede slightly when the pandemic has resolved.
Because this crisis affected every country in the world, impacting everyone regardless of skin colour or gender or orientation, and necessitated that we fear interaction with other people, there may be a boomerang effect in which our desires for social connections and our shared relief and past memory of trauma binds us together in a shared desire for a better future.
When we arrive at that state, at some point yet unknown, diversity needs to be considered right from the recruitment stage to ensure representation across a company. For recruiters, this means pushing clients to view diversity as a priority and providing talent from a diverse range of backgrounds. However, the recruitment industry has traditionally faced diversity challenges of its own.
Our survey results on diversity?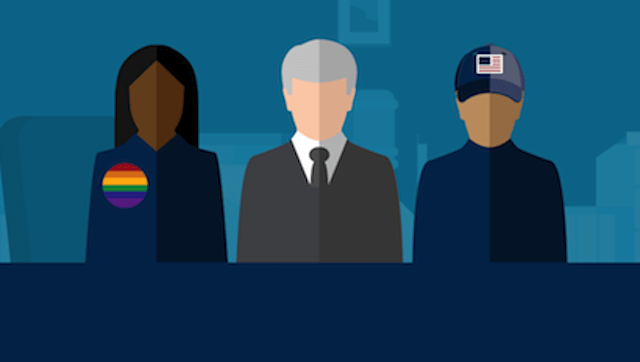 According to Bullhorn's 2020?Global Recruitment Insights and Data'survey, conducted in late 2019 with more than 2,000 global recruitment professionals, despite making up 60% of the profession, women hold only 32% of senior executive roles in recruitment. These numbers are even more discouraging when we consider women of different ethnicities.
When we coupled race and gender, assessing how many women of colour are in the C-suite of recruitment agencies, the result was just 5%.
The good news is that recruiters are aware of the issue, and 65% of respondents agreed that diverse organisations are more effective than others. More specifically, in the UK recruiters felt most strongly that diversity shortages were an issue, with 44% believing that internal diversity was lacking, and 56% stating that candidate diversity was sub-par.
There appears to be increasing pressure from clients too, with over half (54%) of recruiters reporting that clients now require diverse candidate shortlists. This number increases for those working with sales and marketing companies (65%) and decreases significantly for those working with healthcare companies (37%). So, some companies are considering diversity from the outset of their recruitment strategy even if others aren?t.
Different sectors…
Marketing is a field which has nonetheless needed to learn several hard lessons about sensitivity and inclusion in recent years.
Too often, costly campaigns fall flat and are mocked as tone-deaf for entirely avoidable reasons all because the people making the decisions don't reflect the audience they?re talking to.
This has been further compounded by the pandemic, in which brands were forced to communicate en masse about their strategies for coping with the crisis, knowing full well that the impact on a business is insignificant compared to life and death decisions that may face any of us, and to lose sight of that is unacceptable.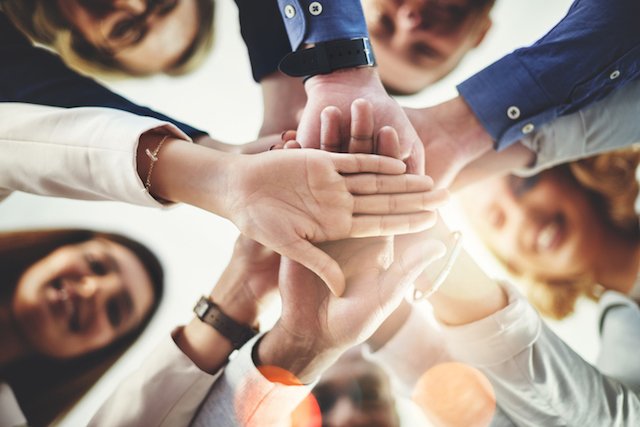 As such, the industry has made a significant push for greater diversity and inclusion. A broader range of race, gender, sexualities, nationalities, and religions among decision-makers much improves the odds that someone will catch a flaw before a campaign goes live. People want to see campaigns that represent them, especially in times of uncertainty when we have nothing else to rely on but the good of humanity.
Sales have a similarly direct feedback loop from the public. Aspiration is an essential part of selling to consumers, with customers imagining themselves as the owners of the products in question. And, like marketing, sales teams also benefit from the fresh input of people from different backgrounds when it comes to avoiding mistakes and creating novel strategies.
How recruiters can continue to push for progress
Recruiters have already been significant drivers in the push for greater workplace diversity, and the data reaffirms the importance of continuing these efforts. One way that recruiters can begin to change clients" minds is by sharing news and research about the impact of diversity with them. They can also share their personal experience 27% of recruiters in our survey reported personally experiencing discrimination in their career.
Recruiters must also work to source diverse candidates. This may mean reaching out on new platforms or considering candidates who have historically faced discrimination, such as new mothers and recent immigrants.
Technology also has a critical role to play here. The right recruitment technology can automate CV parsing to identify candidates that have the qualifications, experience or skills needed, without considering their background. This means it can put candidates forward who might otherwise not make the cut.