We recently paired with specialist HR software company Breathe because we wanted to highlight the many benefits of investing in workplace culture.
Over six weeks, hundreds of UK SMEs submitted a fantastic array of diverse, high-quality nominations, explaining exactly how they look after their people, company and culture. After a rigorous judging process, we announced the Top 25 SME Culture Leaders of 2019.
Since then, we ve spoken to the judges to find out what impressive company cultures have in common and examined the top mistakes for SMEs to avoid when building workplace culture.
Now it's time to look at some of this year's winners in more detail. What sort of challenges have the victorious SMEs had to overcome in order to become culture winners
1. Creating meaningful values
Values form a core part of company culture. Establishing values that employees agree with, adhere to and own, however, is easier said than done. This was just as true for digital marketing agency Croud as for many other businesses.
In early 2018, Croud had 10 company values that almost no-one in the business could remember, let alone put into practice. From recruitment to marketing, teams struggled to effectively communicate Croud's culture and what made it unique.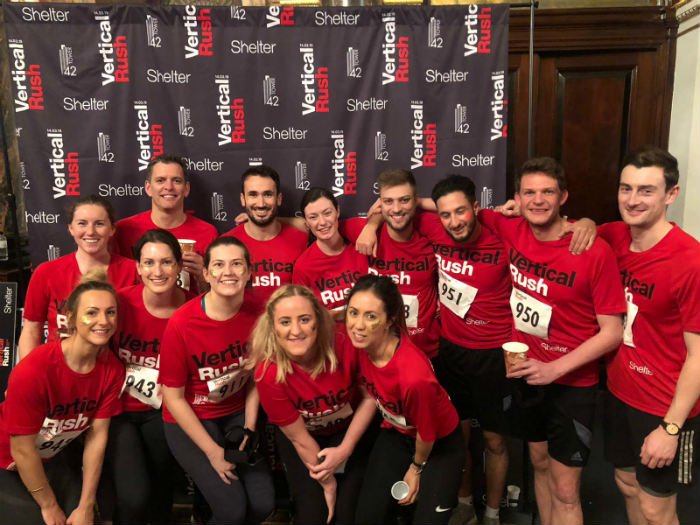 As the business grew, the issue only became more apparent. Something needed to change. So the agency took a number of steps to successfully overhaul its existing values and reach a new set of values together as a company:
A cross-company online survey asked employees to provide three adjectives that best describe Croud

Working groups refined the shortlist into three core values (passion, imagination, integrity)

The company introduced values ambassadors to champion these values and gather feedback

"Croud Coins" help staff recognise and reward each other for behaviour demonstrating Croud values
2. Improving employee wellbeing
Recent years have seen an increased focus on employee wellbeing. And with good reason. Happy, healthy employees are much better workers, for starters.
As an incentive-led recruitment agency, Whitehall Resources realised it sometimes overlooked employee wellbeing and happiness. A company-wide survey in 2017 confirmed this as an area for improvement. After further research, the agency implemented measures to turn this around:
A wellbeing strategy of benefits and cultural changes, including a new paid-for medical benefits package, enhanced maternity/paternity pay, EAP service and counselling

An ongoing internal campaign to educate teams on topics such as mental and physical wellbeing and financial health

Learning and development sessions on

mental health issues

in the workplace

Regular promotion of the HR open-door policy

Periodic dogs-at-work days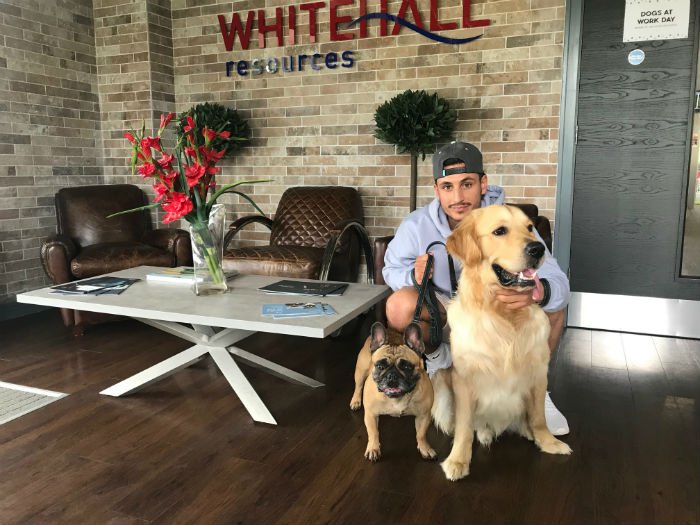 The company has since enjoyed vastly improved scores and good feedback in its internal surveys, plus a 77% reduction in employee turnover year-to-date.
3. Enabling professional development
Providing useful learning and development opportunities can be a challenge for large companies, let alone small businesses something Janine Laity, head of people and culture at Frugi, knows well.
?Our annual staff survey highlighted that a number of employees were unsure how they could progress in their roles and, if they did, they didn?t know how they would go about it," says Laity. ?We agreed that we needed a fully transparent approach to careers. We then carried out a training needs analysis that allowed us to match personal training requests and business critical needs.
To achieve complete transparency, Frugi gave employees access to job descriptions, pay and rewards. The childrenswear business also developed a skills and competency framework to help its employees understand job requirements at every level. It's an approach that has seen great success. Over 40 staff members have already graduated from our five-month management development programme," says Laity.
Improving learning and development has also helped Brother UK improve its company culture. Four years ago, Brother had no centralised HR system or formal learning and development strategy. The company decided to completely overhaul its approach to training and to standardise management and appraisal processes.
In 2016, it launched the Brother Employee Engagement Toolkit, a bespoke app-based solution enabling employees to prioritise their personal and professional development. Since rollout, the appraisal completion rate across the business has increased from 60% to 100% and 84% of staff have gone above and beyond the required level of learning and development.
4. Maintaining good culture
It's one thing to create a positive culture. It can be another challenge altogether to maintain this positivity and ensure it adapts as your company grows. This is something Max Parmentier, CEO of 2019's top SME Culture Leader Birdie, is very familiar with.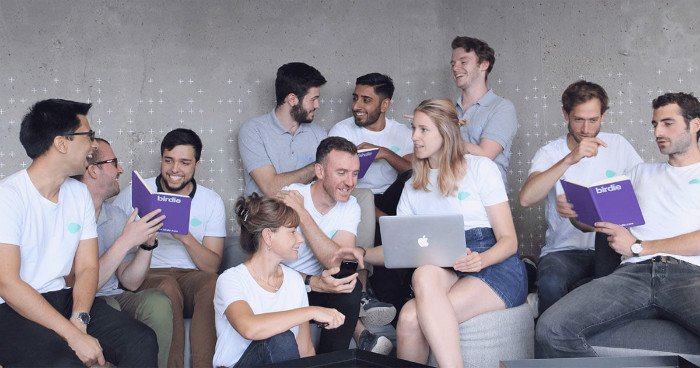 A key challenge we needed to address was ensuring that company culture is sustained as the business grows," says Parmentier. "The principle of a non-hierarchical work environment, which defines how we work, might be easier to maintain in a smaller company, but difficult to sustain in a bigger organisation.
So how did the agetech startup solve this problem?
?Part of the solution is being aware of this challenge and being committed to nurturing and protecting work culture when external factors can threaten the delicate balance. So we try to put the right tools in place to preserve that culture while we grow," Parmentier concludes.
Maintaining culture has also been a big challenge for Manchester-based User Conversion. The company's solution, of course, was different.
User Conversion could only maintain its principles of knowledge and care by giving employees the freedom to collaborate and support each other. So when the company introduced flexible working, it also updated its values and provided guidance on expected behaviours. It did so by making the flexible working policy about living its values, rather than about increasing productivity. The working policy suits employees and has increased communication and effective planning within teams.
5. Improving communication and trust
Good communication and trust often go hand in hand. Together they form the backbone of good organisational culture. So how do you foster a culture that inspires trust among employees" Well, sometimes one clear, simple change is all it takes.
?Removing timesheets was the best move we ve ever made," says Suzanne Linton, MD of digital agency Freestyle. ?In removing timesheets, our team know they are trusted to deliver. Their productivity isn't measured on how many hours they put in to a certain project, but on the quality of output.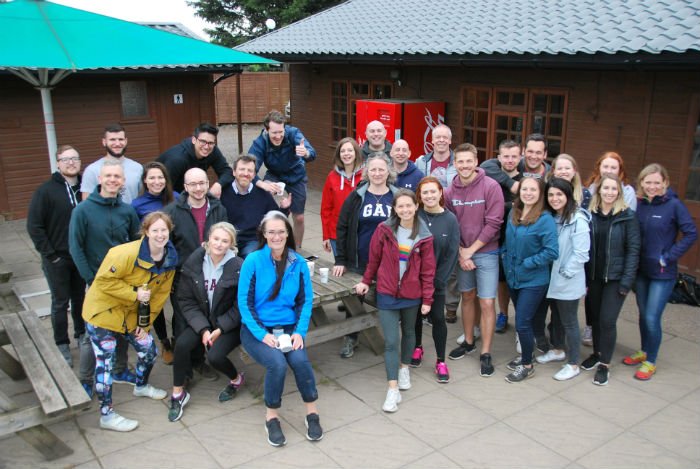 Of course, the change did require a little effort. Transitions don't happen by themselves. We had to encourage and teach everyone to trust each other and their skills whilst continually improving communication," Linton adds. ?Our team is now genuinely collaborative in their approach, they have the freedom to be flexible with their own time and in turn are truly engaged, fulfilled and relaxed in their work.
For PMW Communications, excellence is paramount. A few years ago, however, the company found that the struggle for brilliance was also creating internal rivalries. In order to improve the atmosphere, PMW implemented a shadowing programme. Now, each staff member spends one day a year shadowing someone from another department.

Unlike some shadowing programmes, the employee receives work to complete, making the experience active rather than passive. Afterwards, they detail their suggestions and what they have learned from the experience. The company has found the scheme creates understanding, recognition of others" stresses and even friendship.
But it's not only agencies that recognise the importance of good communication.
A common challenge for many companies is to ensure different departments are working well together," says Carlene Jackson, CEO of Cloud9 Insight, And I noticed as my business was growing it was becoming more departmentalised.
?We ve achieved collaboration through bi-weekly, company-wide team meetings that showcase the successes of each department," she continues. Access to a fully equipped kitchen has also helped to unite the team, who love cooking and sharing healthy recipes.
For cloud consultancy Steamhaus, communication and trust enable a certain level of maturity in attitude. The company introduced unlimited working from home last year, but knows it's not for everyone. For it to work, everyone has to be able to communicate effectively. So Steamhaus has an all-hands meeting late every Monday morning, whether in person or over video.
For software company Claromentis, communication became difficult as it grew. In the company's annual culture review, collaboration became a major topic. One of the solutions implemented as a result was a monthly office breakfast, where people bring in homemade bread and pastries. This gives employees more time together as a company, sparking conversations between teams and breaking down barriers.
6. Recruiting and retaining good people
Finding the right people for your business is essential, but can be difficult.
Startup Practice Labs has expanded rapidly. Its challenge has been gaining a real understanding of the differences between each office's local culture and working style. The company's recruitment process has helped considerably in overcoming this. Each candidate provides real-world examples of what the company's four values mean to them personally, and why. If successful, they sign up to abide by them when they join Practice Labs.
If attracting employees is one challenge, keeping them is another. Like many companies, PR agency Liberty Comms has at times found it difficult to retain talent. As a small agency, it's especially difficult to compete with larger PR firms perceived to offer more opportunities for growth.
Liberty therefore consulted staff to develop a holistic support scheme covering financial, social, physical and mental wellbeing. This included access to LifeWorks, a wellbeing platform connecting staff to counsellors, financial advisors and discounts to support physical health. Liberty also provides a tailored "happiness plan" for each employee.
7. Changing your mindset
Often, improving company culture is a case of changing the way people think, their approach to a certain activity or their reaction to another.
As Chris Jefford, founder of Truant London, puts it, "The biggest obstacle we've overcome is a shift in mindset amongst the leaders in the business, from a passive to more active view on achieving positive culture.
?For a long time I think we believed that 'culture just happens', and to a degree it does," he says, ?but it's too much to put the onus completely on your team to care enough to actively build a strong culture that aligns with the company vision.
He continues: As leaders, we have to lead by example. Culture, like fire, needs oxygen. It needs fuel. Our role as leaders is to provide that.
It's an opinion that Heather Baker, CEO at TopLine Comms shares. One of the key things I have learned in the decade since launching TopLine is that culture flows directly from the company's leaders," she says. "My mood and behaviour and those of other senior team members can dictate the mood of the entire office. This means self-awareness and self-monitoring are important.
Of course, this can involve making difficult decisions. "To create an adult, positive culture, sometimes you have to call people out and be tough," says Helen Jamieson, managing director at Jaluch. She continues:
?As a leader you must be completely clear and focused on the culture you want to create. Never compromise on your values. Be brave.
Changing behaviour together
It's not only leaders who have to change the way they think. Last year, creative agency eight&four restructured in order to reposition as an audience-first business. People can be quite resistant to change, so retaining a positive company culture during this period was vital.
To ensure everyone was on the same page, eight&four used personal development meetings to focus on how employees" behaviour aligned with core values. This encouraged staff to always keep these values in mind, helping the agency to guide and reward behaviour.
How to win at company culture
HR software company Breathe is on a mission to spread the word about great company culture and encourage UK SMEs to invest in theirs.
Breathe has launched its very own Company Culture Pledge. 400+ companies have signed up to it already. If you care about your company culture, why not sign up today?
Here's Breathe CEO Jonathan Richards talking about the pledge and why you should sign it.