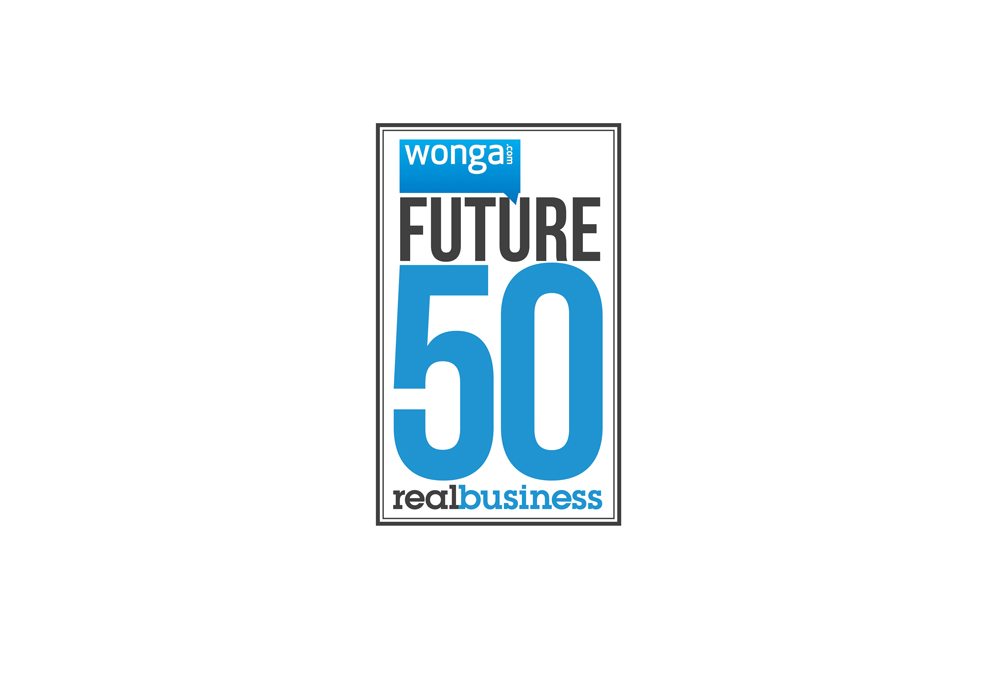 In 2011, Real Business created the
Future 50
project to identify, celebrate and support the UK's most exciting new businesses. In 2012, in partnership with the super-challenger digital finance business Wonga, we've moved on a level, creating the Wonga Future 50. And today, after six months of research, we're revealing our findings. The aim of the Wonga Future 50 is to discover the bold, disruptive new generation of entrepreneurial businesses that are triggering change in their market; or creating a new one. We were looking for seriously ambitious businesses (and leaders) eyeing up sizeable markets with bold new ideas. These could be early stage; they could even be experimental. What we wanted to discern was the challenger's spirit, and the sense that the idea could be a genuine game-changer. As Wonga's co-founder and CEO Errol Damelin says: "Britain's future prosperity lies with innovative businesses and entrepreneurs – those who have the courage and determination to reach for the stars and build the growth engines of the future." On November 14, at a special Global Entrepreneurship Week event in partnership with the British Library's Business & IP Centre, the Wonga Future 50, published with Real Business, is revealed (see below). Each business is profiled, with our take on its world-changing potential. Each of the Wonga Future 50 is spotlighted individually at our special announcement event. In January 2013, we'll be producing a special edition of Real Business, further analysing the 50 companies and their strategies for the future. And, in association with the Business & IP Centre, some of the Wonga Future 50 will be considered for enrolment on its "Innovating for Growth" programme – an incredible performance-boosting bootcamp for ambitious London businesses. We believe these businesses each have a unique vision for the future. And we reckon they'll go far. Enjoy…
WeQ4U:
?No more waiting in call centre queues
SCM Private:
?The campaigning investment manager
Eat Balanced
:?Challenging the processed food sector
Bubblebum
:?Thoroughly modern manufacturing
Gnewt
:?Emission-free "last-mile" delivery
My Wealth Cloud:
?The world's first digitised home documents
Parkatmyhouse.com
:?Collaborative consumption in action
Pod Point
:?Taking home-charging for electric cars international
PlayMob
:?Charitable giving meets online gaming
Streetbank
:?Neighbours, meet your neighbours
Shutl
:?A very big idea in a very big industry ? logistics
Mobile Future Group
:?Tracking mobile customers on a global basis
Strikead
:??The world's most advanced mobile advertising platform?
Crunch
:?Disrupting accountancy firms and SaaS accounting software
BuyaPowa
:?Taking co-buying into the 21st century
SoDash
:?AI-driven social media tracking
Treegreen
:?Welcome to the world of energy-intelligent environment
SportPursuit
:??At the confluence of retail, media and social?
Selective Media
:?Opening up advertising on public WiFi
Little Riot
:?You are entering the era of ?digital presence?
Upper Street
:?Luxury shoes ? manufactured for you
Semafone
:?A new solution to credit card fraud
KinetiQue
:?Man-made diamonds shine bright
Morphsuits
:?Awesome Facebook marketing creating the bodysuit market
ECN Live
:?Challenging media with in-office advertising
Snappli
:?A mobile world needs mobile data compression
Endomagnetics
:?Nanotechnology changing the healthcare sector
Iceotope
:?IT meets mechanical engineering, and cools datacentres
Engensa
:?Expanding the solar power sector
Polestar Digital Media
:?The future is giving on the mobile
Printed.com
:?Super fast-growing challenger in the print sector
OnApp
:??World's largest federated content delivery network marketplace?
Rara.com:
?A real rival to Spotify?
CloudSense
:?The knowhow behind the digital content age
Find Invest Grow
:?Enabling young entrepreneurs to build viable businesses
Navetas
:?Prolific innovator in corporate energy monitoring
Rent My Garden
:?A new take on the collaborative era
WhipCar:
?P2P car renting: a world first
Gold-i:
?Bringing together retail and institutional trading systems
GamesAnalytics
:?Analysing gamers' behaviour in real time
Flossie Crums:
?Education is the next great frontier for change
Pavegen
:?The new energy force ? footsteps
Azimo
:?Digital money, it's the future
Ingenie
:?Opening the car insurance market for 17 to 25-year-olds
Somo
:?Mobile marketing apps and campaigns
Soul Tree Wine
:?Opening the Indian wine market
Co-operative Energy:?
Challenging the Big Six with fair-price, renewable energy
Student@Home
:?Deploying IT students as home tech consultants
Cyclehoop
:?Innovative. International. Manufacturing
.
Oxems
:?World-first in managing buried utility assets
Share this story