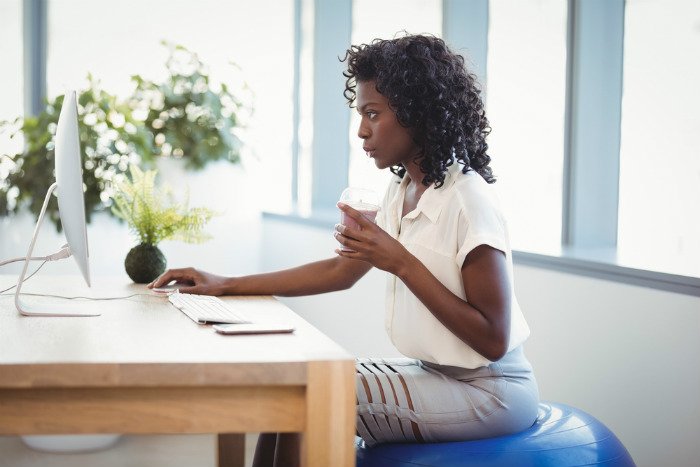 Though profits, customer satisfaction and overall success all spring to mind as key successes within a business setting, the happiness and healthiness of your workforce is also extremely important. There is growing awareness of the impact that wellbeing can have on individuals and businesses as well as the knock-on effect that this causes in terms of the wider economy and overall society.
Employee wellbeing is not only an indicator of brand positioning. It can also highlight both financial performance and market value, with recent research suggesting that organisations with effective wellbeing strategies perform better than their industry counterparts. But why exactly is this
Time efficiency
It goes without saying, but poor employee health ultimately leads to a reduction in time efficiency. Both physical and mental strain can cause employees to have to take unplanned time away from work and even those that are able to continue working will struggle with productivity levels.
Engagement?
Employees who feel healthy in all aspects of their lives are much more likely to be committed to the role. It's proven that those individuals who feel appreciated in their job are much more likely to reciprocate when it comes to going the extra mile within the workplace. Employees with high levels of happiness also react more readily and appropriately to stress and are much more likely to be productive within a pressured environment.
Staff retention?
By creating a welcoming environment that supports and nurtures employees, staff turnover is much more likely to be low. By building positive relationships with staff members, each employee is much more likely to feel valued and in turn will be more likely to stay with the business.
Couple the above with the prevalence of health issues within the workplace at present and it's no surprise that many employers are looking to implement wellbeing schemes into the workplace. Putting a plan in place to encourage wellness is extremely important. Here, self-catering cottage company
Lakelovers
discusses some top tips on how to boost wellbeing within the workplace.
1. Recognise milestones?
Celebrating workplace successes not only gives employees a sense of purpose but makes them feel more valued within the team, ultimately improving team morale. Milestones, both work-related and personal, should be leveraged as opportunities to engage with employees. Celebrate everything from securing pitches and promotions to birthdays and engagements.
2. Be flexible
Offering flexibility to employees is a surefire way to increase both team morale and overall workplace wellbeing. Consider offering work-from-home days or flexible working hours where appropriate as this will help considerably with work-life balance, which is essential to wellness.
3. Keep communication high
Communication is a cornerstone in a healthy and happy workplace. Not only this, but research shows that communication leads to stronger productivity and a more streamlined and successful working process.
To improve communication within teams, consider away days or trips. Not only does a team trip away act as a thank you for all of the hard work undertaken throughout the year, spending quality time together away from work is a great way to develop bonds between team members. For the ultimate team trip, look for properties that can host the entire team, such as the
Lake District Cottages from Lakelovers
, which sleep up to 22.
Share this story