How does an office provider stand out in the saturated market today" To tell you, we have to go back thirty years, and to the 1980s no less, where a group of savvy property investors secured the freeholds of a number of industrial buildings across London.
Workspace: An office provider with a difference
As the years went on, and London steadily became a global property mecca, these sites, located in well-connected areas, rose exponentially in value. The freeholds gave the investors the ability to hold onto these buildings forever and turn them into whatever they pleased, this was to be shared offices. So, into this perfect melting pot of high-value sites, metropolitan locations, and freehold acquisitions, the innovative office brand
Workspace
was born. But what makes the 65 sites strong office provider stand out against all the other 'on-trend' office brands in the capital?
Office providers: What makes them successful?
"We have a client-facing aesthetic," remarks Workspace's Head of Business Development, Andrea Kolokasi who I meet in China Works, one of Workspace's original portfolio properties close to the river Thames and Big Ben, "we intentionally select buildings for purchase with an emphasis on the architecture. It's about retaining the individuality of the buildings and their industrial qualities and design, we're not about having an overly branded look."
Workspace allows its resident businesses to feel individual
Unlike the fluorescent display signs at WeWork offices that make customers aware that each building is part of a group, Workspace feels like a carefully crafted attempt at creating individuality. "We're all about subtle branding," says Kolokasi, "you may pass by a small sign outside the entrances of our buildings saying you're entering a Workspace, but that's about it. Our resident businesses have strong identities of their own, and some are creative, so they don't want to feel part of a cookie-cutter model."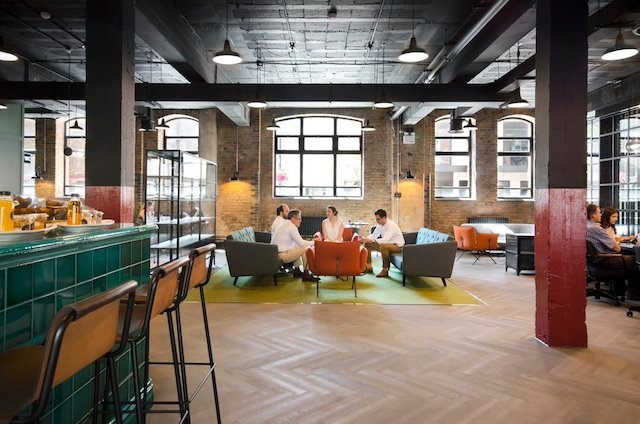 "We host growing and established SMEs in our Workspace locations," says Kolokasi. "What do these businesses have in common" They need to attract new talent, and they need a nice environment to do that in. The staff that work for those businesses also need the same kind of flexibility. That's exactly what we offer through our locations." Unbound from the building constrictions many leaseholders face, Workspace is able to cater to the physical needs of growing businesses, including major renovations and overhauls, "we have the ability to literally knock through floors and create truly expansive office areas for our clients," adds Kolokasi.
Workspace helps its clients upscale
"It gives us great satisfaction to watch the businesses in our buildings grow into successful SMEs, and that we can facilitate their continued success," says Kolokasi.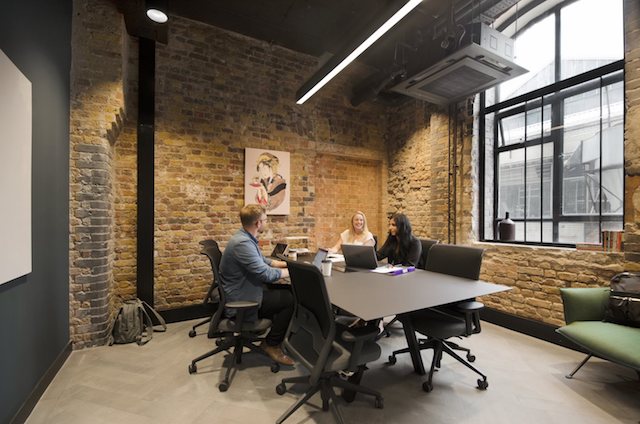 "We use data to follow our customers on their journey with us," says Kolokasi. "For example, if we see that our hotdesking customers apply for two memberships, and then four for their startup, we then know that they're growing and we can ask them if they're ready to upscale to an office," she adds. "We're not interested in running office sites where businesses work in isolated and self-contained units," adds Kolokasi, "we really mean it when we say we want to facilitate an interactive community of lively businesses within our Workspaces."
Brexit, Workspace, and the office provider market
Is Workspace worried about the negative impact a no-deal Brexit, (or any Brexit deal at all) could have on their portfolio of high-net-worth central London locations" No, says Kolokasi… "We have 65 sites within the M25, we're a confident London-based business and we intend to stay that way. Whatever happens, London is the location of our business and what we're about."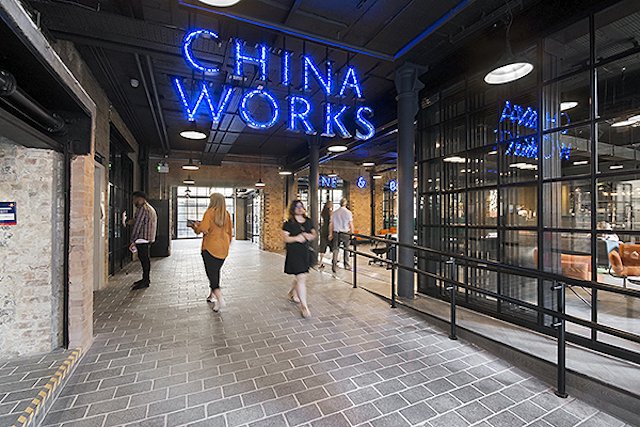 And that's really the essence of Workspace, a brand that's focused on growing their locations and their resident businesses as sustainably as possible, office competitors, and Brexit drama aside.
Share this story