Is life getting easier for women in business" According to Apprentice winner and insatiable female entrepreneur, Yasmina Siadatan, it is.
Since joining investment services company, Dynamic Planner, she's helped increase their number of female employees from 23% to 37% in under three years. But that's not her entire story, there's also her time spent with celebrity entrepreneurs, Alan Sugar and James Caan to consider.
The Apprentice (2009)
In 2009, the young and bright Siadatan found herself on one of the UK's most obsessively watched TV shows, Alan Sugar's, The Apprentice. She details an odd moment during the early part of the competition before the cameras started rolling…
"When they got us down to the final seventy or so people, we were asked to line up in order of how much we were paid in our current jobs," says Siadatan.
"We had to explain to the group why we had placed ourselves where we had," she continues. "I explained that I had put myself at the back because I was only a waitress, trying to make a living."
Beating Kate Walsh, the corporate threat
"Right from the start, I knew that Kate Walsh was my biggest competition in the show," says Siadatan. "She was this honed corporate personality, unrelentingly professional and as smart as they come," she continues. But Siadatan eventually came out on top and gained a coveted spot in one of Sugar's major companies, Amscreen Healthcare.
Working with Alan Sugar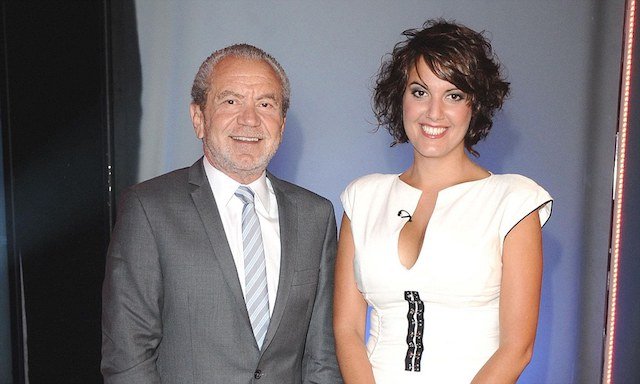 Instead of the flashy Gherkin based offices that feature in the show, Amscreen calls an Essex-based industrial estate home. "Going there and working every day felt very normal," she says. "It really was just about getting your head down and cracking on with it," she adds.
"With Sugar, there's no lip-service. He won't be fake to you just in case he needs you in the future."
Other presumptions were challenged too, "this was my first job working for other people, so it was always going to be different," says Siadatan. "It operated more like a family business, Lord Sugar is the chairman of the board, and his sons help run the respective businesses, including Amscreen."
Getting headhunted by James Caan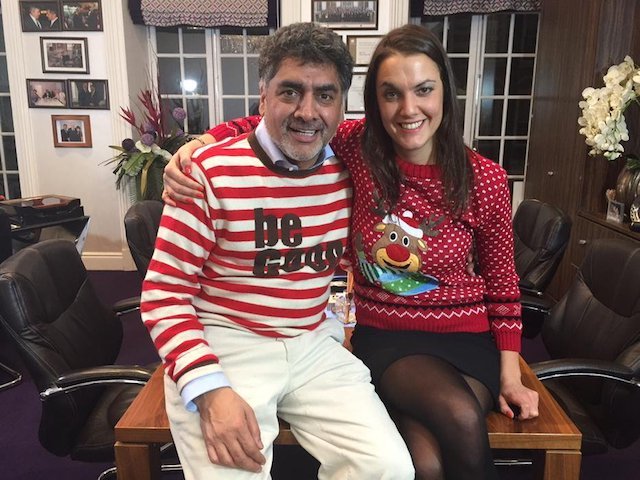 After a two-year break when Siadatan had her children, she was "itching" to get back to work. She soon found the job she was looking for, a Head of Operations role in a Private Equity firm headed by serial entrepreneur and Dragons' Den judge, James Caan.
"At the time the coalition government was in No.10, and they approached James to be the face of the new government-backed start-up loans initiative designed to support and grow?businesses. We then transformed it into a standalone company in less than a year," she says.
So what did Siadatan learn from this experience "Many things,"I learned a lot about how to pitch to investors, and how they like to place their money," she says.
"I enjoyed watching James in action. He would assess the credentials of the company, as well as the credentials of the person pitching."
He would always look at the 'human capital' as well as everything else. If one of the boxes wasn?t ticked in a pitch, he wasn?t interested. His business life is so fast paced that he doesn't have time to reconsider pitches, it's really like Dragons Den without the makeup and cameras."
Her new role in financial services
In 2016, Siadatan made her latest sector transition as Head of Marketing at a fintech"firm. "Our mission at Dynamic Planner is strong," says Siadatan. "We want to ensure that investors are invested in funds that are most appropriate for them, it's an area of financial services that has been under a dark cloud for some time."
"We're focused on making sure that advisers and asset managers are providing the right products for their customers apart from what is going to make themthe most money. In short, we're making sure that investors are treated fairly by the system. I see that as both impactful and innovative."
Her passion for diversity and inclusion
"Since I've joined the business, there are more women employed than ever before, both in senior management and on the board. I?m half Iranian and a woman, so encouraging the growth of a diverse workforce was always important to me," she says.
"We now employ 40% women, which we consider a great statistic as the average for tech companies is 18%."
"When women are looking at different businesses to work for, they look at the website, and especially the team photos. If the people don't look like them, they're not going to be enthused about applying, it's the same for BME candidates," she says.
"But our company CEO was keen to focus on purpose, impact, and diversity from the outset. That's why I wanted to join the business."
" With that, the Apprentice Star is off to another meeting, continuing her ever-evolving career journey…