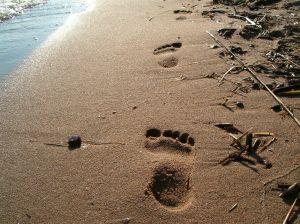 Because when Owyang left Forrester he took with him his digital identity.
The long tail effect of his personal blog alone was already massive as he had worked as a very thorough and systematic aggregator. Forrester, like most major companies back in 2009 had not yet measured the serious impact of such a departure. Fast forward to 2014 and many organisations, particularly early stage startups and SMEs, are still taking their digital footprint for granted. There is a gaping void when it comes to companies properly securing and managing the succession planning side of their digital assets. From a corporate perspective, the sudden loss of digital information goes beyond financial loss, it can also create an intangible loss of goodwill with customers, particularly if documented knowledge and insights are wiped out and sensitive trade information is revealed. When Owyang left Forrester he did so in an organised manner. But imagine if the founder of a thriving business was suddenly cut down in his or her prime. All digital information is more likely than not going to disappear with them. From basic access information such as passwords and usernames through to vital documents, all locked in the cyber world and totally irretrievable. This is why planning for the protection of all digital assets is now becoming a key imperative in all business and financial planning, and something which small businesses in particular need to give careful consideration to. Individuals and business owners alike must take greater responsibility in safeguarding and ensuring proper succession planning for their virtual data. Different businesses will have their own unique digital footprints and assets, from customer data and crucial passwords to patents, presentations, white papers, and financial spreadsheets, so there is no one formula that fits all requirements. However, taking an inventory of all digital assets is the first step towards managing the issue at hand. This involves everything from where the assets are located, how they are accessed to who can access them. Creating a chain of trusted verifiers and ensuring all this information is contained in one place should the need arise is one of the best strategies. Regardless of whether the digital assets can be measured as a tangible value or as a consequence of loss, the fact of the matter is that digital property is multi-faceted and needs to be stored and managed as carefully as traditional assets. Where once companies were concerned with their carbon footprint, the new focus now needs to be on ensuring carefully regulated and documented digital footprint-planning.
Komal Joshi is founder of Planned Departure.
Image source
Share this story