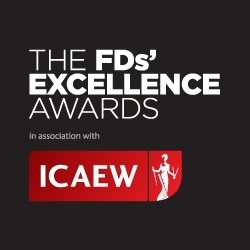 Who will be the future FTSE 100 finance directors? Well, it could include any of these…
Andrew Beach
is finance director of ebiquity, the data provider to the global media industry. FD since 2008, Andrew masterminded the implementation of the Xtreme acquisition, which doubled the size of the group, brought with it a disparate accounting function and the need to manage the group finances and reporting through a full integration. At the time of acquiring Xtreme, the company also bought out another minority interest and put in place new banking facilities. In the words of chairman Michael Higgins, he is "truly exceptional finance director – managing change, a demanding set of executive colleagues and a series of new challenges with a cool demeanour, confidence and good humour."
Tuan Jin Aw
is European finance director within the global RR Donnelley print and communications group. Among his key roles in recent years have been the 2010 acquisition and integration of Bowne International in Europe; the implementation and roll-out of SAP; and centralised credit vetting, enabling the European company to hit working capital targets. Says Christophe Djaouani, managing director of RR Donnelley Global Translations Services, "Tuan Jin has continued to strive for results, even when facing adverse pressure and limitations imposed by the integration. His positive outlook has opened doors and facilitated the whole process."
Colin Mead
is CFO at the advertising legend Abbott Mead Vickers BBDO. Key roles in recent years have included: reorganising the finance function, separating the more commercial finance staff to become commercial managers sitting within client account teams (a major revenue booster); led complex discussions about an industry minefield, late copy charges; and shows industry-wide vision in his role on the industry's trade association, the IPA. His nominator said: "For me, he epitomises what a value-adding FD should be. Or, as Colin would have it, what a 'commercial director' should be."
Kate Barnes
is CFO of HiWave Technologies. In autumn 2010, she led the electronic components business's £8m refinancing (raised through a placing and open offer). She's shown resourceful financial leadership since, co-leading changes to management and cost base; embedding rigid financial controls and, with a dynamic CEO, heading up a balanced, highly productive team. Previously with PwC, Kate is described by HiWave's CEO James Lewis as having been "fundamental" to developing the group's new model and securing financial backing.
The FDs' Excellence Awards
, in association with ICAEW, are held on May 24 at the London Marriott Grosvenor Square. For the full shortlists, including FTSE 100, 250 and Smaller Quoted candidates, visit the
awards website
. The awards are also supported by Lombard, Ernst & Young, Lloyds Banking Group, Kaplan Financial, Drax and the London Evening Standard.
Share this story