University, it's that place that's meant to shape you as a person. For some, it's about pursuing their academic passions. But for the majority, it's where they grow up, and more often than not, screw up. (Insert jokes about binge drinking, wedgies and never once seeing the interior of a lecture hall).
But not so for this particular co-founder, Chris Rea, who started a clothing brand, YoungOnes Apparel, with his friend and fellow hockey mate, Tom Carson, all from their dorm at Exeter University in 2012.
So how did they go from partying students playing with fashion to gaining a big cash offer from a Dragon's Den judge Let's find out.
The product that started the journey
Taking stock of all the hard studying, and harder partying students around them, the pair decided that what their classmates needed was a onesie.
"We kept the product really simple at first", says Rea. "we just wanted to produce the one product in about three to four colours," he adds. "In the early days, the students acted as the best marketers and advertisers we could have had," says Rea.
"Students are social. They share things and they move around a lot, attending parties and events, so before we knew it we had sporting societies, and eventually, sports teams getting in touch with us about our product," he continues.
From here on in the brand was to be known as "Young Ones", a name that perfectly epitomised those sunny few years of care-free living that students experience up-and-down the country.
A cash offer from Duncan Bannatyne
But the duo was soon to face even more exciting times when they found themselves on entrepreneurial contestant show, "Dragon's Den" less than two years later..
"It all happened so quickly," says Rea. "Before we knew it, we were there, standing under the spotlights, pitching our idea to some of the most successful entrepreneurs in the UK."
In the end, multi-millionaire hotelier Duncan Bannatyne made the guys an offer of ?75,000. Their response They turned it down, but not on air.
"It was a clear decision for us," says Rea.
"After the cameras stopped rolling, we realised how passionate we felt about continuing to control the creative direction of our company, and Bannatyne, considering his big cash offer, wasn't going to allow for that," he continues.
"However, it was extremely flattering that he believed in our brand," says Rea.
"He said he admired the fact we were upscaling the quality leisure fashion brand space, that, once dominated by the likes of Jack Wills, no longer had anything interesting happening there," he continues.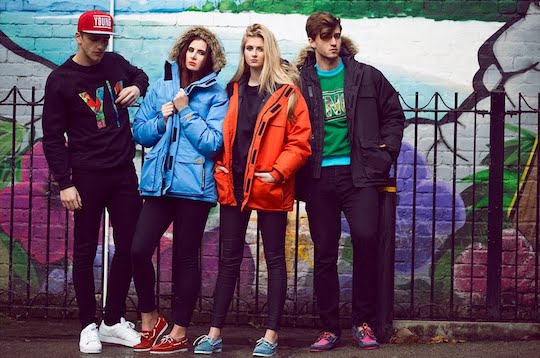 "We started getting orders straight off the back of our time on the show," says Rea.
" But this wasn't the only reason why Young Ones began to sell to customers beyond their university.
Both Carson and Rea were now pursuing professional hockey careers around the world, and this gave them the opportunity to network with other players and find out what they were missing.
The answer" Some stylish sports gear…
"We decided to change our brand name," says Rea. "Why" Because we realised that we would be limiting our market value with the name Young Ones, so we decided to rebrand as Y1," adds Rea.
At this juncture, Rea and Carson had an umbrella company, with YoungOnes Apparel on one side, and Y1 Sport, the hockey brand, on the other…
The space in the professional sportswear market
"With the major sports, the ones that get the most coverage in the media, they get the cool kit," says Rea.
But this just wasn't the case in the professional hockey community says Rea, where a few turgid old brands occupated the space, so Y1 set out to disrupt it.
"Tom and I know the hockey industry, we get how the players are feeling," says Rea.
"They're uninspired by the lifestyle brands in that space. So we thought with our combined knowledge and experience in the area, we could create products that would appeal to them," he continues.
This was when the pair thought it the right time to transition to the Y1 brand, and leave Young Ones behind.
Then things came to a standstill in the company, the duo were trying to run the business whilst each pursuing their professional hockey careers.
"It wasn't an ideal time," says Rea.
So, instead of going full-time entrepreneur, or giving up on the business, Rea pursued a middle ground. He took a job at crowdfunding platform Seedrs, and used it to build up his knowledge about how to gain investment.
Building back up again
"The role at Seedrs taught me a lot, including how effective crowd-backed equity investment was, and that's the route we decided to go down at Young Ones," says Rea. A number of their investors perform periodic roles within the company, such as advising Rea and his partner about long term strategy.
"This has been so helpful to us, especially when we are so busy with the daily operations of the business, it can be hard to make the time to look at the bigger picture," says Rea.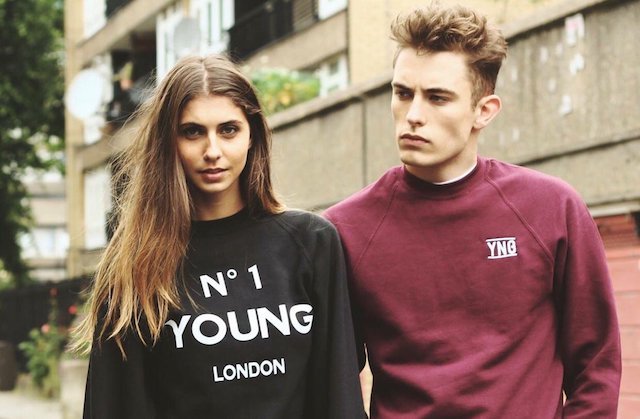 Late 2018 was a good year for Rea and Carson, with in-store and online sales growing well, "sales of our products in European retail stores doubled this year, whilst our online sales quadrupled," says Rea.
But with so many e-commerce 'on-trend' retailers out there, how is YoungOnes standing out so well?
"We knew we couldn't compete with the cheap throwaway brands like Boohoo. However, we took inspiration from higher-end trend brands like Supreme and started dropping limited edition products weekly which has worked really well for us," he continues.
But the thing about Young Ones, is that Rea doesn't just want to sell sportswear, he wants to sell the hockey experience to people around the world…
"I want to inspire kids, who like myself, played hockey when everyone else was playing football. I want to give them a brand they can feel proud wearing when they play."
Well, here's to Young Ones, a contender to be the Nike for hockey players, and beyond…