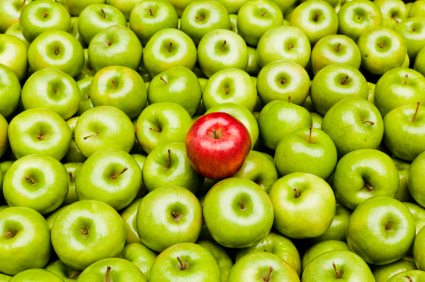 What you do online is a reflection of what you do offline. It's no longer acceptable to have just a website with little more than your products and services. We want to see the real you: your daily routine, more on what you do and how you do it. It helps us, the users, connect, relate and understand the people behind your business and builds an avenue of trust early on.
This is your online presence. Every business needs one. More and more, Google's search engines are
recognising content
and the relationships developed online. What I want to help achieve is a strong understanding of ?social business? that's just about using social networks, but more about opening business up to conversations and interactions online. The online world is now becoming more closely linked to the offline world in the way we find information and interact. We find more information through friends and recommendations, we read more content than ever before online, connect with people online, and search for answers online. In the 'real' world we walk down the street talk to people, meet new people, tell them what we do, recommend places or business and automatically start building a relationship from this. Online we need to achieve this by opening up the business to conversations and telling people what it is we do by displaying more information that helps people understand and connect. The key is to open up and start using conversation as your online activity. Then back this up by creating interesting information that can steer the conversation your way. This can be anything from educating people on your services and products, (subtly, I must add!) to creating interesting stories on staff outings, sponsored events, hobbies, anything that let?s people know who you are. Innocent Drinks have done this fantastically. Driving traffic to a drinks company website is a hard challenge even for the best of marketers, but innocent have achieved great success, simply by creating the core of their website around their own personality and interests. Offering a five day weather forecast for the London Olympics, information on the people who work at the company and its culture, and even old drawings used to create the innocent brand – everything on this website tells me something above and beyond the drinks the brand supplies. Getting in touch with them is just as engaging, with their proactive approach to conversation. They respond, engage and create conversations to keep people in contact with the company. The Innocent Drinks online concept is not one which attracts a big marketing budget or a lot of staff to manage the flow. It's simply developing a story around their daily activity which helps educate and engage people online. This can be as powerful to an SME as it is to the larger corporations. All it takes is a little time planning your own route to developing a successful story online and monitoring the processes. As the digital word develops, so does the need for businesses to keep challenging what they have, to achieve new success in the results they develop. I would be very interested to hear the results and experiences from the businesses already adopting this strategy.
James Thomas of
Yuftee
?Social Business? Management.
Share this story