Since the advent of the car, mechanics have been required. It's a market that has largely operated the same way, but ClickMechanic has reinvented the wheel to give control to consumers and businesses.
Through extensive research, ClickMechanic founder Andrew Jervis discovered how lucrative the car repairs market is and how dissatisfied car owners are with the process, so grabbed an opportunity to capitalise on this.
With a service that allows consumers to secure quotes on car repairs and book mechanics in minutes, ClickMechanic has changed the way the market operates, which led the business to victory as the Young Company of the Year at the Amazon Growing Business Awards 2017.
We caught up with Jervis about the win and the business journey so far.
Where did the business idea for ClickMechanic come from?
ClickMechanic comes from a combination of previously creating a car parts aggregator and undertaking a research masters at the University of Manchester in 2011, where I focused my dissertation on the issues that existed in the auto repair industry and models to resolve them.
These experiences showed me that there was a lot of unhappy customers getting their car repairs worth about £20bn annually to be exact ?And about 50 per cent of drivers who were spending this money hated the whole experience. £10bn being spent by unhappy drivers each year showed me there was a massive opportunity and the rest was history.
Who are your target customers at ClickMechanic
We have a couple of different customer segments who love our product. Time-short professionals who don't want to waste time shopping around for quotes and taking their car to the garage (our mechanics come to the customer) were a key segment who really appreciate the simplicity of ClickMechanic.
Secondly, young women are another popular demographic because they can trust the fixed price upfront quote on the site and don't need to be intimidated by the jargon thrown at them in the garage.
ClickMechanic took home the Young Business of the Year award at the Amazon Growing Business Awards. How much does winning mean to you?
It's huge that the hard work we have been putting in for years is being recognised by such prestigious awards as the Amazon Growing Business Awards.
It's so easy to get stuck in the day to day and focusing on your next milestone you want to hit but being able to take some time and reflect on how far you have come as a business and celebrate that success is a great thing to do for the whole team.
What do you think helped you see off the competition in the category?
I think two things helped us claim the main prize. Firstly, it's a problem that has touched so many people across the UK at one time or another and so it was perhaps easier for the judges to immediately resonate with the problem we are trying to solve.
Secondly, we have a really smart data-driven approach to helping solve the problems in the industry, which puts us ahead of the competition and what they are doing.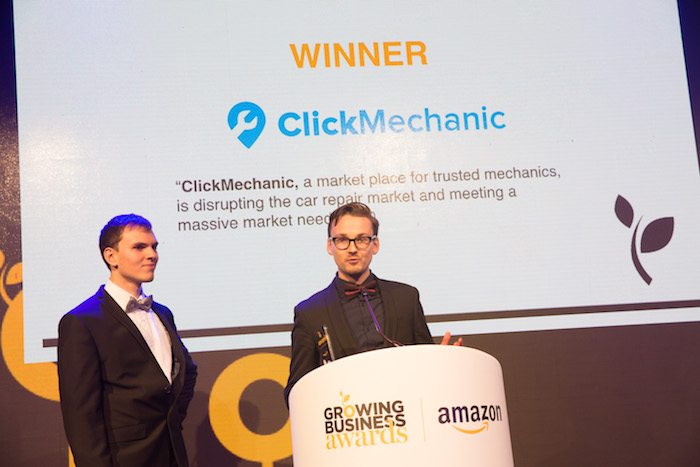 Speaking of competition who are your closest rivals and how have you differentiated the firm?
We ve got some great competitors from whocanfixmycar, yourmechanic, mycarneedsa and many more. All these companies are building great products and helping solve the problem also however, I'd say we re ahead of the curve in terms of building a product that gets to and solves the root problems caused in the industry.
Our heavy data-driven approach means customers can get immediate industry standard quotes and book in a matter of minutes. Furthermore, all our mechanics come to the customer, giving greater convenience, and our integrated transactions mean we can better help mediate when problems do come up all leading to an NPS above +85.
What are the main challenges you face as a young company" How do you manage them?
Like any young company there are so many exciting challenges that we need to address every day. Since we have grown to over 25 people it's a very different dynamic to having less than ten people, especially when it comes to communicating the company vision and objectives.
To overcome challenges such as this, we have implemented an OKR system so all teams see exactly where we are going and have autonomy to define their own objectives. This has worked really well.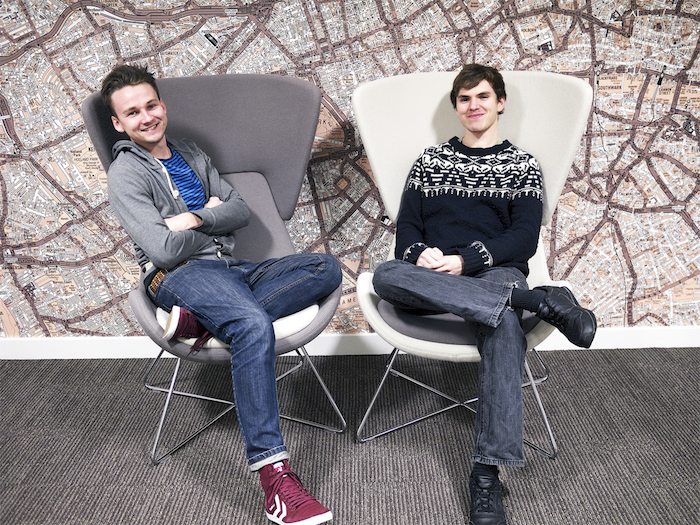 Do you think there are certain difficulties you could have avoided if the company was older?
Naturally as the company grows you?ll learn from the experiences you've had so as the company matures you?ll avoid mistakes and difficulties you may have experienced in the past.
However, I think that whatever stage you're at there are always going to be difficulties that need to be overcome being at a different size or age just means the difficulties and challenges will be of a slightly different nature.
With a new year ahead, what's next for the direction of ClickMechanic
We re ambitious, so naturally we have plans to carry on aggressively growing but also to improve our product so the experience for both our mechanics and our users is continually improving.
Some of the key projects we ll be pushing forward will revolve around improving our quote engine, the mechanic app, as well as the general user experience on the website. More long-term, we think there is a great opportunity to take ClickMechanic beyond the borders of the UK so watch this space.
---
With thousands of punters visiting Flight Club each week, and award wins raining in, Real Business stepped up to the oche to check out a truly unique growing company.