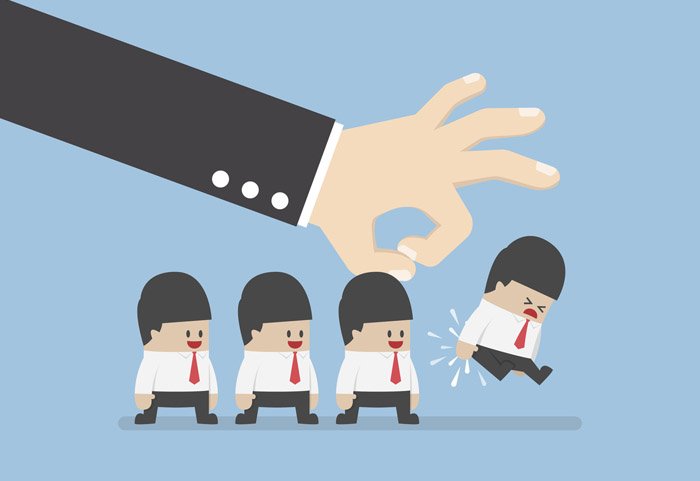 After asking 1,446 British employees ?fired? from their roles in the past six months, company formation experts Turner Little were able to reveal the most common reasons for dismissal at UK SMEs so far this year. According to the findings, employees were most likely let go due to
poor performance
, with one in four released for failing to hit their targets. Excessive internet usage followed, with a fifth of employees sacked for undertaking too much personal business during work hours. Meanwhile, 16% had simply socialised too much with colleagues and were deemed an office distraction by their boss. So far, so predictable. But were there any sinister trends hiding within the data? Almost one in ten had what could only be revealed as "questionable search history", while 6% were caught browsing jobsites in working hours. Although a small minority, 3% of dismissed workers had failed a company drugs test. __________________________________________________________________________________
Brits keep playing office pranks, despite risk of being fired
Some 74 per cent of workers have been engaged in office pranks, but there have been cases where their capers have gotten too extreme, resulting in them being fired.
__________________________________________________________________________________
Turner Little asked survey respondents to share their dismissal stories. From excessive toilet breaks to ill-advised naps, here are the experiences of three workers who were let go by their employer.
Hannah, 31 ? Graphic Designer
?I just started working for this small company, we were about 15 employees. At the same time, I just started a water detox diet which meant I was drinking tons of water. Because of my new diet I would find myself going to the toilet almost every hour, if not twice an hour. I didn?t think it was a big deal until I received an email saying I was being let go. On the bright side, the diet helped me lose 8 pounds!"
Priya, 26 ? Advertising
?I worked for an advertising company for about a year and a half. I was very happy with the job; however, the bosses were a bit uptight. My boyfriend was recently unemployed and looking for a job in marketing. As a loving girlfriend I decided to help him look for one.
"I decided it would be a great idea to look for jobs on my lunch break."
"Stupidly, I decided it would be a great idea to look for jobs on my lunch break, from my work computer, thinking it was okay as it was my own time. A week later, I was called into the office and told I was fired, as my behaviour was ?unacceptable?. Now my boyfriend has a job and is helping me find one. How the tables have turned."
Andrew, 28 ? Developer
"I was going through some personal issues at home, and let?s just say, I wasn?t getting the ?beauty sleep? I needed, which was starting to take a toll on my work performance. My bosses were surprisingly understanding until one day when I completely messed up. We had a meeting with a very important client, who also happened to have the softest, most soothing voice I?d ever heard. Long story short, that was the best nap I?d had in a while. Needless to say, it was my last day working for him."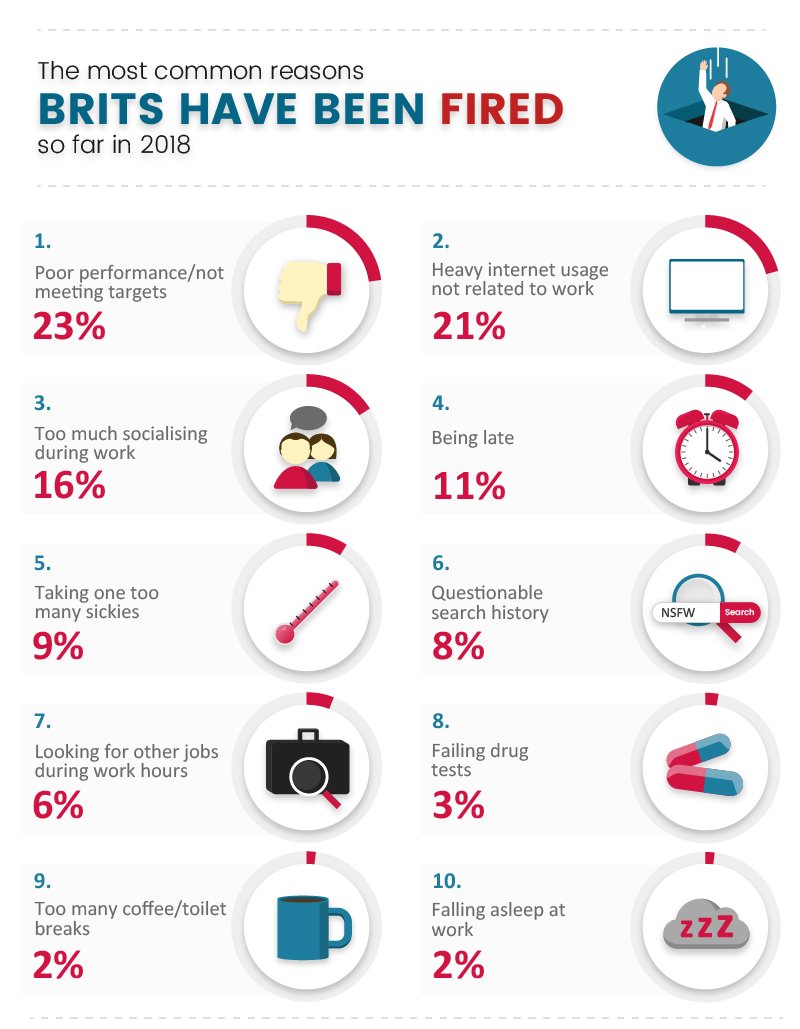 Share this story