Britain as a nation has a reputation with being obsessed by class; where proof of such can be found behind the gates of Buckingham Palace, in the memorials of Westminster Abbey, and crucially for business, in the types of candidates that bag the best job roles.
It's 'tough' to get to the top
Research by CV-Library?reveals that two-thirds of Brits believe class is an issue when it comes to securing a new job. Considering it's not uncommon for candidates to be quizzed about how many people in their family went to university or whether they attended a state or fee-paying school, it's no wonder they feel this way.
Legally, these investigative questions are presented under the guise of "ruling out discrimination", but when we look at the ratio between public and private school graduates in the job market, it's unsurprising to see who comes out on top. Namely, only 7% of UK children attend private school, yet they populate the nation's pedigree employment positions.
A report by Sutton Trust, a social mobility charity, revealed the top ten most likely roles that are filled by independent school attendees: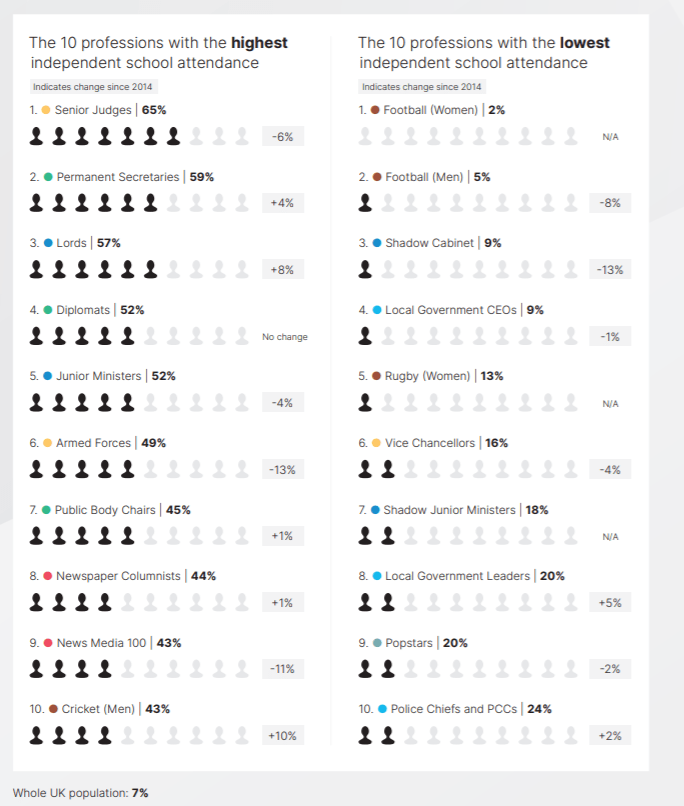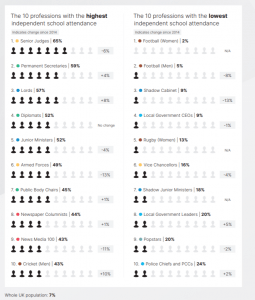 Making it on your own merit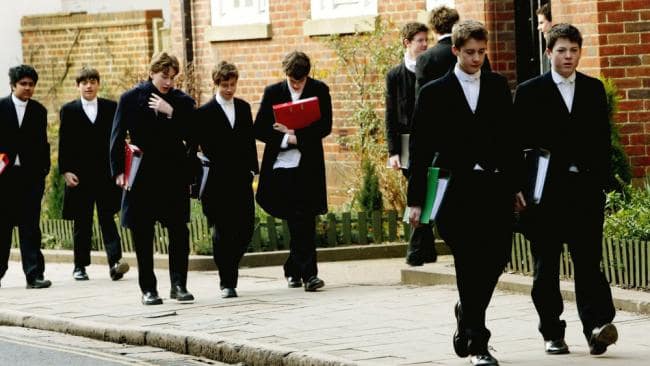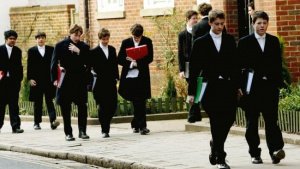 University has long been touted as a gateway for people of all classes to improve their intellectual and economic position, but social class still remains a defining factor in securing top-level roles after graduation. Enduring social inequality means that a?privately educated graduate with a 2:2 is more likely to be offered a job roleAbove a state school ex-pupil with a 2:1.
"The London market, in particular, is notoriously inaccessible to those without degrees, money, or connections. The result of this is a pool of untapped talent ignored due to their socioeconomic backgrounds. According to the government's Social Mobility Commission Report,entry into professional occupations is largely dependent on parents" careers. Children from more fortunate backgrounds are 80% more likely to go into a professional occupation than their less privileged peers, thanks to their connections and stronger educational qualifications", says?Zoe Stafford, Programme Director at WX.
For those that don't attend university
One of the UK's leading websites for school leavers,?notgoingtouni.com?is a platform which offers apprenticeships for students who are choosing to not go down the university route.
Real Business reached out to Lewis, a team member at the organisation who has this to say regarding class securing students a place at university:
"I think class does play a part and it's often the case that the top universities typically look to acceptthe 'elite'. However, I think the natural attraction to university is fading and young people are seeing jobs, apprenticeships, degree apprenticeships etc, as a more attractive route. The evidence of this can be seen recently as universities offer huge numbers of unconditional?places to try and convince young people to come to them. What we're seeing now is young people who are driven and determined to earn money, gain experience and get themselves on their desired career path as early as possible".
While more young people undertaking apprenticeships could be a positive move to level the social playing field, 31% of employers still admit their bias towards job candidates in regard to their social position.
Inequality in focus
60% of respondents in the North East were most likely?to feel discriminated against for their class
61.1%?of respondents in Scotland were most likely?to feel discriminated against fortheir accent
61.9% of respondentsin the South West felt discrimination based on where they're from
Who's doing it differently?
Lindsey Hopkins, customer account lead and social mobility advocate at Fujitsu says:
"When recruiting new talent, the socio-economic background is arguably one of the most significant, but possibly one of the most neglected elements of diversity and inclusion. Our decision to focus on social mobility as part of the wider diversity and inclusion strategy resulted, quite simply, from a recognition of what was happening in the marketplace – people from a lower social background are less likely to go to Russell Group universities and more likely to earn less in their careers. As a result, we are doing our best to ensure that everyone within Fujitsu is given the same opportunity, regardless of social background.
"To promote this agenda, we ve taken a three-pronged approach. In 2012, we introduced an official apprenticeship scheme targeted primarily at school-leavers; then in 2015, we removed the UCAS tariff points during the recruitment process, which previously were used as an entry marker for graduates.
Most recently, we have taken further steps, introducing the 'situation judgement testing" approach. The aim here was to hire graduates based on potential, attitude, and aptitude rather than their qualifications.
?We know that discrimination comes in many forms, which is?why we are working to remove any barriers to finding the best talent and eliminate any unconscious bias we ve made a good start but tackling this issue is a long term project and we are excited to continue our work in 2020. Educational outreach, for instance, is high on our priority list, and we plan to visit secondary schools to talk about our apprenticeship programmes, and work with communities to ensure the new generation of employees have equal access and support to future opportunities.