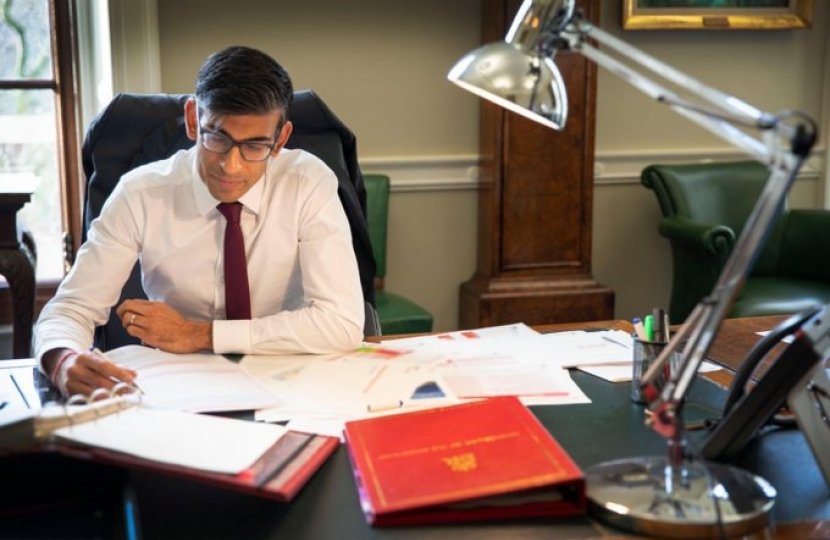 The Government continues to help industries hit hardest by coronavirus, this time they're supporting "innovative" small businesses.
The Government continues to offer help to industries hit hardest by coronavirus.
Yesterday
, Chancellor Rishi Sunak announced new funding for Britain's most innovative start-ups and small businesses whose growth has been stunted due to national lockdown laws.  
Dubbed the "Future- Fund", the 500m co-investment is an addition to the
Coronavirus Job Retention Scheme
, which aims to salvage the number of jobs lost due to the COVID-19 outbreak.
The new scheme works in a 50/50 conjunction with British Business Bank and is set to launch in May.
For eligibility, UK companies must have previously raised at least £125,000 in equity investment and applying businesses must not be listed on the stock market.  Businesses can access between £125,000 and £5m from the Government – with the sum matched by the bank, the loan would convert to equity if not repaid. 
Smaller businesses focused on research and development can also apply for from the 750m's worth of funding, including grants and loans.
Gerard Grech, Chief Executive,
Tech Nation
, comments: "Tech startups and scaleups are crucial to the UK's future growth, jobs and innovation. The £500m Future Fund and £750m for loans and grants for R&D for startups is a bold intervention, and although the full implementation details are still to be released, it is likely to give the sector a welcome boost in these unprecedented times. "How to target the money effectively should be the next priority. Start-ups and scale-ups vary in their financial structuring and their regional location. It will be important to get the balance just right, across the UK and also across the different models of investments, from angel invested companies to VC-funded firms. "The UK's tech sector has achieved a huge amount in the past 10 years. In 2019, a staggering 33% of all European tech investment was in the UK – the third highest in the world. We must keep building on this success story." 
Share this story