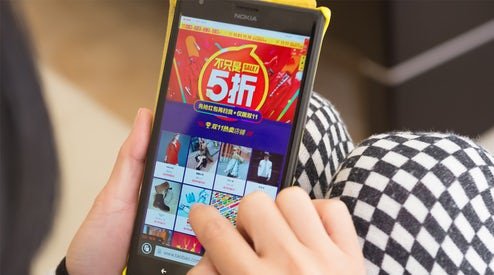 So far, November 2019 has been a big month for celebrating single people. Actress, Emma Watson announced she was "
self partnered
", providing many lonely hearts with a vibrant new response to their grandmother asking them what their relationship status is. Also, this Monday, China-born e-commerce sale event "Singles' Day" gave shoppers the chance to indulge in the ultimate "self-love" by slashing prices across some of their iconic homegrown marketplaces such as
Alibaba
.
Singles' Day 2019 beats records
Over $30bn's worth of discounted
merchandise
was sold across twenty-two thousand brands from eighty countries in 24 hours, making the festival bigger than its US competitive Black Friday. This discount day has been slowly moulded into a global cultural phenomenon, with American pop star Taylor Swift, having flown over to China this year to kick start the launch of the event. Her presence, and the impressive sales performance of the day generally, is a stark reflection of China's ever-rising influence over online consumer spending habits across the globe. So with British retailers already
cutting
costs in honour of the new wave event, is it time to welcome "Singles' Day" with open arms?
Craving a shared experience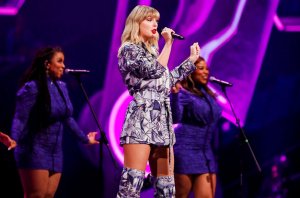 The run-up to December can be quite isolating for those who find themselves underneath the mistletoe alone. Whilst some people are dashing to buy their spouse a thoughtful, romantic and "insta- worthy" gift, others are left picking through a half-eaten box of celebrations. Cleverly what Singles' Day has offered is an unapologetic gap in the market for shoppers to spend on themselves.
A new experience, not a 'tired' flash sale
What's more, Alibaba has marketed the day as more of a celebratory festival as opposed to a tired flash sale. The decline of the high street has largely been linked to peoples' boredom with queues and dried up retail brands. Monday's sale, on the other hand, was not a sale in the traditional sense, but a "shared experience" says Sophie Cheng, General Manager,
FutureBrand,
 China, explaining further, she said: "Discounting is an important part of the event, but brands are moving away from seeing the festival as a race to the bottom. Instead, the experience is becoming widely seen as one of the keys to the festival's success, for example through celebrity endorsement and the gamification of the Alibaba platform."
Fast facts:
Alibaba turned China's informal Singles' Day into a shopping event in 2009 and built it into the world's biggest online sales festival.
This year, the Alibaba Group netted $1bn in sales in just 68 seconds and first $10bn in 30 mins
The event rakes in the majority of its sales via online purchases
Are China's habits heading west?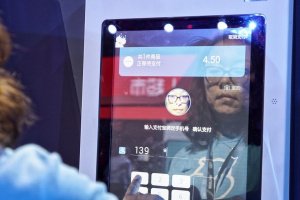 "To win in China, brands need to understand all the nuances and emotive drivers in the world's most powerful purchasing community so they can strengthen the connection between their brand purpose and everyday consumer experience within this exciting, and constantly shifting the market," adds Cheng.
Alibaba
founder Jack Ma is something of a renaissance retailer, creating what he called "new retail" a simultaneous blend of online and in-store interaction. This was seen largely in the companies creation of  Hema stores, where through a payment platform from Alibaba-affiliated Ant Financial you can shop for goods.
Where 'tech' comes in
These tech-laden stores even let customers pay by scanning their faces at kiosks. This does not seem like such a stretch from
Amazon Go
which has been popping up over the US over the last year and a half. Similarly what these stores offer is a retail experience free of cashiers or a mere self scanner. The removal of human interaction in purchasing is an ever-growing trend in today's world, but while it can be a brief relief to dodge a nasty shopkeeper when your feeling worse for wear, is it really that helpful for our society in the long run?
China's 'lonely economy'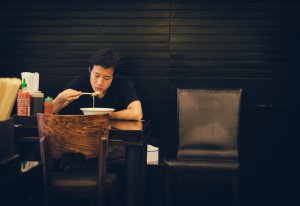 77.7m
 people in China live by themselves, and while this may have some benefits, this makes China a country saturated with a social isolation problem. A survey released earlier this year revealed  
57.7%
 of people living alone said that material 
consumption
 including purchasing consumes goods, was an effective way to fight loneliness. Such a statistic highlights a much more sad undertone to Monday's sale event. However, perhaps in the name of ethics, businesses should not capitalise on the fact a nation is struggling to connect with each other on a more than just a materialistic level.
Share this story