The unprecedented Covid-19 pandemic has tested leaders and shaken up the previous nature of work like never before, causing it to speed up many business' conversion to digital as a result.
Past events that have shaped our future such as the Second World War and the emergence of the NHS have forced us to gain a new perspective when it comes to the world of work. What leaders should be thinking now is: how can we learn from what's happened
Driving Forward
Many businesses have had to digitally transform to extend their offering and keep afloat during the uncertain period, particularly within the hospitality sector, which has been hit hard by the pandemic. Most services offered by restaurants and bars are now available online, such as ordering or reserving, meaning they have still managed to capitalise on the major public holidays through home deliveries and so on. All of which is crucial to a business' success and results in a much more robust way of working in the future.
For most leaders that have pivoted and embraced technology during this time, there won't be a need to pivot back once lockdown restrictions ease. In fact, the better level of service that technology and apps can offer should help to streamline their business for the future and eliminate previously added time and expense. For example, ordering and booking online for smaller venues and restaurants will eliminate staffing costs. The most crucial factor to remember as a business leader is that you need to continue to innovate and disrupt your industry regardless of if and when 'normal working' will resume.
Managers and leaders should use what they've learnt during this time to continue to drive forward successfully. As a business, it may not be possible or make much sense to continue with all the changes that have had to be made to adapt during lockdown, but a blend of former working and new offerings will help shape the 'new normal' of working effectively and keep a business relevant. Moreover, adding extra strings to a bow is great for the customer offering and keeping you ahead of the competition.
Flexibility
Another increasing challenge for many leaders will be navigating the rise of flexible and remote working since pivoting digitally. For many employees, a traditional 9-5 working day isn't necessary to complete work and achieve desired results, altering previous perceptions of working from home as a day to 'slack off'. Many workers are much more efficient at home than the office and enjoy the flexibility that remote working brings.
From an employer's perspective there are also many benefits to remote working from a business standpoint such as office overheads and expenses being dramatically reduced. Working from home also works towards the goal of a more sustainable future, with reduced commuting, less plastic usage and power consumption – to name a few.
The acceleration to become a cashless society has also heralded in a more sustainable future and safer business model for leaders moving forward. Cashless payments eliminate several business risks such as theft of cash internally, counterfeit money and not to mention robbery of cash. In addition, it also reduces costs of extra security, the expense of withdrawing cash from a bank, transporting and counting. Contactless is king.
If complete remote working isn't an option, or you have employees that thrive within the office environment (which many still will), then flexible working should be considered, where possible. Office rotations are a great way to meet the needs of many employees that may have differing preferences on remote working, and keeps the sense of team mentality and community stronger than ever. On the flip side, if you're a business that has since given up their office space as result of the pandemic, then be sure to arrange regular check-in meetings and organise group work activities that can be done to keep staff morale and engagement high.
Preventing Burnout
What's more, managers and leaders need to also make a point of encouraging workers to take breaks in order to minimise pressure and prevent burnout especially when working from home and working online all day. Many employees may feel extra pressure when working from home to prove themselves, resulting in burnout. To avoid this, encourage employees to take regular breaks throughout the day. It's not good for an employee's mental or physical health to be staring at a screen all day, for up to 10 hours. So be flexible as a leader or manager – it's important to communicate with your employees to get the work done but done in a safe and on point way. This is much more likely to foster a healthy and trusting work environment and will make your chances of pivoting digitally successful and sustainable in the long run by keeping your business relevant. After all, a business' success is due to the team behind it.
When the above is put into practice you're more than likely to remain relevant within your industry. Put into practice The Webinar Vet has managed to expand their community size during the pandemic from 40,000 to 70,000 in less than a year.
Conclusion
To summarise, in order for leaders to remain relevant in a post-Covid era identify what you have done to pivot, what systems you need to keep and what you can get rid of. You will now have to be digital where you weren't before, so being able to keep up with the changing times and adapt your business modal as needed will stand you in good stead for facing future obstacles. It's also important to remember that you don't need to revert to your previous way of working, even if it was successful. Times have moved on and you need to keep up with the pace, hanging on to past ways of working and thinking will only hold you back.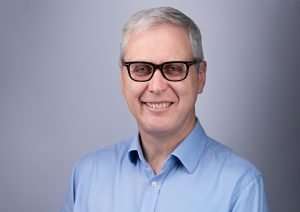 Anthony Chadwick
Founder and CEO, The Webinar Vet
Anthony Chadwick, a serial entrepreneur, is the founder and CEO of The Webinar Vet, the largest online veterinary education provider in the world.  He is one of the most recognised and respected thought leaders in the UK veterinary sector.
Anthony founded The Webinar Vet in 2010, when the word webinar was not in the veterinary dictionary.  A vet by trade, whilst at an internet conference he spotted a gap in the market to make veterinary education and training more accessible and affordable, via the medium of webinars. Trailblazers in the industry, the company grew very quickly and now has over 70,000 veterinary professionals accessing the training in over 120 countries. Students currently spend a combined annual total of approximately 200,000 hours a year training on the site.