With the advent of General Data Protection Regulation (GDPR), businesses across the UK will be required to ensure data sharing processes are watertight to avoid falling foul of the new legislation.
For as of 25 May 2018, when the GDPR launches, companies in breach of data sharing measures can face fines as large as £20m.
Given we re now at the 100-day countdown mark, research released by DMA and Acxiom has shown that 61 per cent of consumers are happy with the personal information they share at present.
Interestingly, 63 per cent of the traditionally hesitant 55-64 year-old age group are happy with their data sharing habits today, up significantly since 2012 from 47 per cent.
Companies shouldn?t get blas" about these findings though, as the report said the key thing to growing and securing data sharing satisfaction is transparency about how personal information will be obtained and utilised.
Other statistics showed that 51 per cent of consumers agreed that data sharing is essential for the modern economy to run smoothly, an increase from 38 per cent six years ago.
?GDPR comes into force in May and our research shows that consumer attitudes are already changing in a way that makes us optimistic," said Chris Combemale, Group CEO of the DMA.
"GDPR establishes a level of transparency and honesty about how data is collected and used, which will be essential to continuing to build and maintain trust between businesses and consumers. This trust is central to data exchange and showing the value to both the business looking to prosper, and the customer looking to benefit.
Some 25 per cent of respondents are unconcerned about data sharing matters, the study revealed, up from 16 per cent in 2012. And this rises among younger respondents who, like their older counterparts, seem unfazed about the issues 38 per cent are prepared to share data, leading them to be deemed ?data unconcerned .
In terms of other groups of people, 50 per cent are dubbed ?data pragmatists" those who will accept data sharing for service benefits and improvements.
The arrival of GDPR should not be underestimated and for any SME leaders that want to ensure they?ve crossed all their Ts, Real Business is hosting a free webinar on Tuesday 6 March at 1pm to help all growth companies ensure they?re compliant and in the clear of hefty penalties, so be sure to register.
"It is good to see consumers taking data privacy seriously, though it's important to understand, they do vary in terms of how they view this subject," said Jed Mole, European marketing director at Acxiom.
"The clear trend is towards greater real-life acceptance of data exchange as part and parcel of everyday life. This is good news for marketers who believe in data ethics and adopt the highest standards in data-driven marketing. Using data to drive more transparent value, treating people as individuals while giving them control especially as we enter the GDPR era, is key to achieving the win-win businesses and consumers really want.
---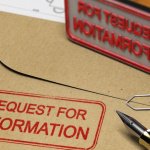 Subject Access Requests aren?t anything new under the GDPR and, in fact, individuals have been able to request all the personal information you hold on them under the Data Protection Act, but the GDPR makes some notable changes to the process.