With Brexit now delayed until October, operating in a state of uncertainty has become the norm" for many SMEs in the UK. It's little surprise that in a recent survey we carried out amongst SMEs, close to 70% said that economic uncertainty had made running their business harder over the past year.
Statistics on the tough trading conditions for SMEs are not short on the ground. There have been rising business insolvencies , and trade credit insurance payouts to help firms cope with unpaid bills are now at their highest since 2009 .
In a bid to protect themselves from predicted price rises for imported goods following a no deal Brexit, many firms have been stockpiling. This is adding further financial pressure, not just for the goods and materials but the additional storage space needed.
What can SME owners do to survive Brexit?
For the owners and directors of these businesses, securing additional funding to help ride out the Brexit storm, often comes down do putting their own assets on the line.
Personal guarantees give the lender a written promise, made by a director or number of directors, to accept liability for a company's debt.
In practice, this means that if the business defaults on a loan (or lease) the director's home, car and anything in their personal bank account may be at risk.
A spouse or partner often has to sign the guarantee if they co-own the family home, and most guarantee forms require joint and several liability. This means each individual who signs a guarantee can be liable for the whole amount of the loan.
In a survey, last year among 250 UK business directors nearly half (44%) said they had a Personal Guarantee in place to secure finance for their business.
While Personal Guarantee Insurance can help protect a director's personal assets in the event a loan is called in business owners should seek help and advice before they face that situation. This type of support is part and parcel of the insurance cover but there are also steps SMEs can take to help them cope with the certainty of continued uncertainty.
Our Brexit survival strategies & tips for SME owners, (because you're at the coal-face)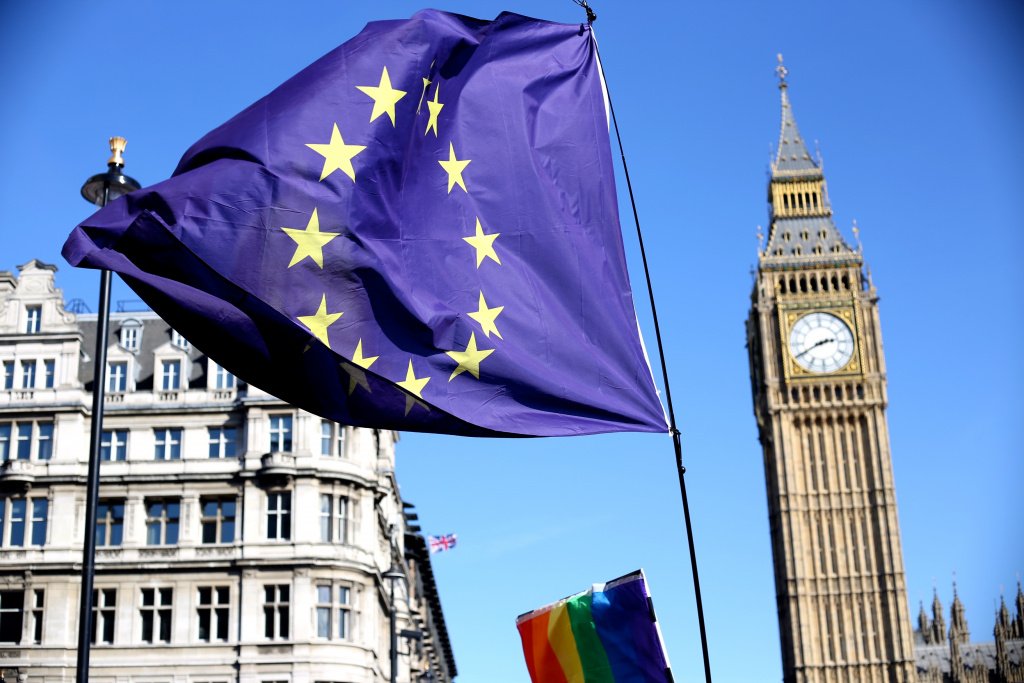 PLAN:
Take time to generate a business plan to identify your core values and how you differentiate your business from your competitors. Be mindful that things don't always go to plan and it will evolve over time. It's therefore worth diarising to revisit the plan every 3 months to benchmark your progress and update your plans as necessary.
NUMBERS:
Keep close to the numbers and take time to monitor your cash-flow and budgets. Consider using an external advisor such as an accountant to help. There are online cloud-based accounting solutions that link to your bank account; providing real-time financial oversight and control.
EFFICIENCY:
As a business leader, make sure you are focused on the tasks that add value to your business; put yourself in a position to ensure the business gets the best out of your capabilities and skills. Consider where you can delegate certain tasks to give you this focus.
KEEP CALM AND CARRY ON:
You can often be faced with difficult or emotional decisions don't be rushed into a decision; take time to consider the alternatives and when you have come to a decision, be positive in your convictions.
WELLNESS:
Don?t lose focus on why you get up in the morning and try to maintain a healthy work/life balance. Spend time with friends, family, eat well, exercise and recuperate. Wellness and maintaining a healthy mindset can help to make you a more effective director of your business.
DIVERSIFICATION:
Reduce your reliance on any one revenue stream or customer. Seek ways to access alternative income and from multiple sources.
ORGANISATION:
Put in place robust processes, governance and oversight measures to control your business and its future growth.
ASK FOR HELP:
Don?t be afraid to seek professional advice if you are outside of your comfort zone; many advisors are there to help you make informed decisions to work towards your strategic aspirations.